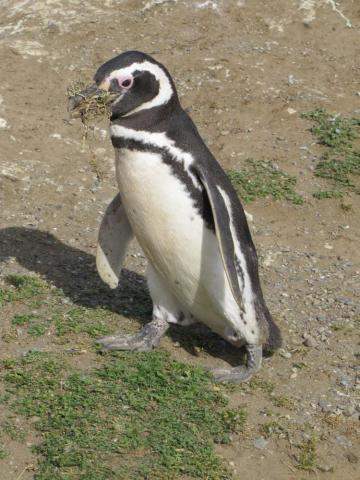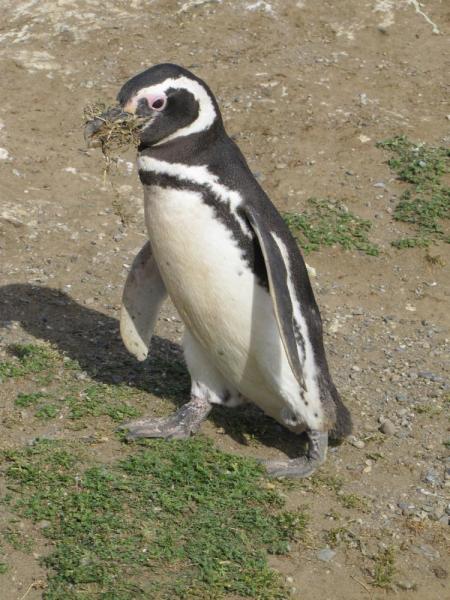 We had an early morning departure for a day trip to Magdalena Island, home to about 100,000 Magellanic penguins. This was a chance to be up very close with these always cute birds without upsetting their routine. The humans keep to the paths so the penguins are used to ignoring them, not feeling threatened. One even tried to peck at Margie's leg. She had done nothing to deserve this and doesn't smell like herring so I guess the penguin was just having a bad day. There was also a stop at Marta Island to see the elephant seal colony there.
In the afternoon we had a 3 hr bus ride to Puerto Natales. This was probably the most comfortable bus I've ever been on. The in-ride movie was a western science fiction film, Cowboys and Aliens. The terrain was nearly flat, an example of the Patagonia known for its wide expanses with nothing to slow down the wind of the far southern latitudes. But the mountains that we were heading toward soon loomed in the distance.
Our lodging was Hotel Weskar, a nice place on the outskirts of town. Of course we had the complementary Pisco Sour there before dinner at the Aldea restaurant. The Chilean Beef there was the best beef dish I can remember ever having.