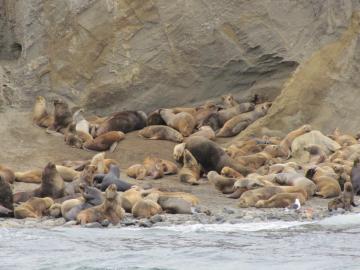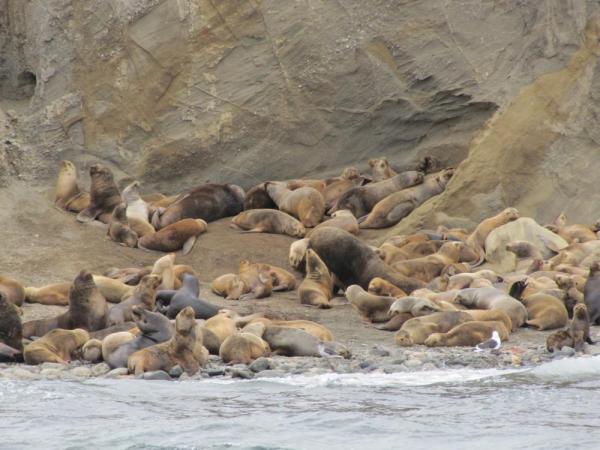 EcoCamp sits below the Torres and the snowy Mt. Almirante. The weather continued to be un-Patagonian, warm and calm. So the views even from our dome's skylight were spectacular. Our group of 13, plus 2 guides had met over the nightly Pisco Sours the previous evening. It was an enthusiastic mix of Australians, Americans and South Africans.
Heading up the trial between the rugged, rocky Cuernos (horns) del Paine and a long, beautiful lake (Lago Nordenskjold) that morning got us warmed up quickly. I soon found my place at the tail end of the group. I thought of them as the peloton, but I never got close enough to be able to use them to draft. Partly I was taking photos and partly they were triathletes.
My notes make me realize that I quickly ran out of superlatives about this place. The Cuernos refugio had comfortable cabins and a waterfall that would warrant a park designation just by itself.