Experience the life of a small Chilean winery during a stay at La Casona Metetic, nestled into the beautiful grounds of the Matetic Winery. Find rest in the guesthouse, a century-old estancia located on the property and surrounded by lush gardens. Ample opportunities exist to explore and experience the vineyards operations, as well as numerous opportunities to explore the valley on foot, horseback or bicycle. Sample the wares at the onsite cheese factory, produced by the Matetic family from the sheep's milk produced on the property.

Casona Amenities
La Casona is a colonial construction representative of the Chilean countryside, with more than 100 years of history. The historic estancia was fully remodeled and delicately decorated in 2004 by the famed architect and designer Max Cummins.

Guests will enjoy lingering in the cozy reading living room with its pool table, chimney and honesty bar. Guests may also choose to relax out at the spectacular pool surrounded by beautiful gardens, enjoying the lovely sights to the surrounding vineyards.

Elegant wood paneling and damask wallpaper line the walls of the sophisticated dining room, where guests will enjoy the gourmet cuisine with exquisite wine pairings with each meal.

Accommodation
La Casona has seven large rooms, all of them with private bathroom and fitted with a king size bed or two single beds, central heating, private terrace and an elegant and sophisticate decoration. Four poster beds and wingback chairs lends a rugged sophistication to the environs of La Casona.

Location
Matetic Vineyards is located in the Valparaíso Region, just 100 kms. away from Santiago and 40 kms. away from Valparaíso or Viña del Mar. Around the San Antonio Valley there are several places of touristic and gastronomical interest.
Inquire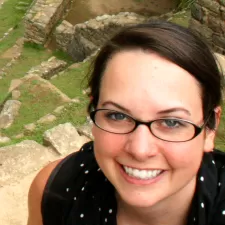 We Love to Talk Travel
Call
1.800.344.6118
or
Chat Now
Kate was great to work with in the planning stage. She was prompt, helpful, and efficient. Our tour guide, Edwin, was knowledgeable and passionate. We were very happy to have traveled with Adventure Life, it made the trip easy and a true pleasure. We could concentrate on enjoying the experience rather than the details of travel.
Lisa Bridge