The Li-An Lodge Hotel in the Longji Terraces area of Longsheng County, Guangxi Province, China, offers 16 individually designed rooms that feature local Chinese arts and crafts and views of the enchanting rice terraces of Ping'an village. Li-An Lodge is an entirely wood structure implementing the Chinese traditional building technique of tongue and groove without using nails. Created by Keren Su, a renowned photographer, painter, and adventurous world traveler, this one-of-a-kind lodge blends Chinese tradition with western standard amenities.

A unique destination for art lovers, construction of the Longji (Dragon Spine) Terrace began in the Yuan Dynasty and was completed in the Qing Dynasty, a history of 650 years. Built along the slope winding from the riverside up to the mountaintop, these tightly packed terraces cover an area of approximately 16,308 acres, span an altitude between 984 feet and 3608 feet, and present amazing beauty in each of the four seasons.

Several trails from the lodge lead to Ping'an Village, Huangluo Village, and other scenic spots. There are no cars or roads in Ping'an Village, only stone footpaths to lead people from one place to another at a leisurely pace. The lodge provides a trail map or can arrange for a local guide at no additional cost. Discover vibrant Zhuang and Yao culture through locals selling artisan handicrafts, architecture from the Ming and Qing dynasties, and residents dressed in traditional attire.

Facilities
The lodge has a business center with high speed internet access. A spacious living room enables guests to socialize and enjoy a wonderful slide show featuring Keren Su's photography and introducing the beauty of China.

Accommodations
The lodge features 16 rooms that offer views of the village or the surrounding rice terraces. All rooms were individually designed by Li-An Lodge creator Keren Su, who used over 100 authentic antique pieces from his private Chinese art collection as well as representative samples of his photography and paintings to decorate the rooms and the shared spaces of the lodge. Each room is designed with a distinct theme with matching objects and detailed explanations of their history and folk customs.

Amenities in all rooms include:
* Air conditioning
* Hot water showers
* Laundry service
* Drinkable tap water
* Wireless internet
* International Direct Dialing

* Terrace View Suites - The two Terrace View Suites are the most spacious rooms with the best views over the rice terraces and the valley below. These suites showcase traditional Chinese architectural elements, from custom made furniture to celadon porcelain. At approximately 130 square feet, the Four Seasons suite has one king bed and can accommodate 3 people. The Celadon suite is approximately 98 square feet and can accommodate two individuals.

* Terrace View Rooms - Terrace View Rooms offer lovely views over the surrounding rice terraces and valley below. Decorative themes representing Chinese culture include music, calligraphy, stone-made carved stamps, and handmade furniture and utensils found in local houses. With one king bed or two twin, each room accommodates two people and ranges from approximately 79 square feet – 92 square feet.

* Standard Rooms - All Standard Rooms contain two twin beds with no views of the terraces. Decorative themes representing Chinese culture include under-glazed blue porcelain, silk, abacus counting tools, batik, terra cotta earthenware, and traditional pharmacies. Accommodating two people each, Standard Rooms range in size from approximately 66 square feet – 79 square feet.

Dining
The Li-An Lodge restaurant prepares gourmet meals featuring both Chinese and Western food. Many varieties of fresh vegetables grown in local villages are used, as is organic poultry and pork. Breakfast is western style, including bread, toast, jam, butter, eggs (scrambled or boiled), coffee, milk, and juice. Lunch is usually Chinese food and dinner usually Western food. Freshly brewed coffee and Chinese teas are served at every meal.

The bar offers a selection of local and imported drinks. A glass of wine (red or white) is served at lunch and dinner.
Itineraries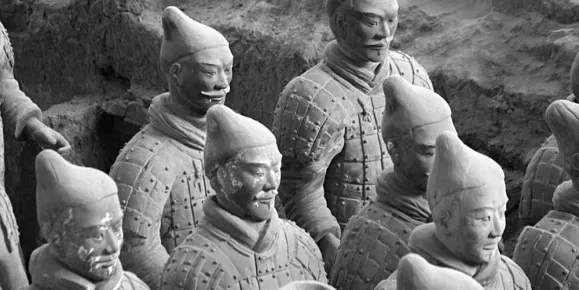 EXPLORE
Boundless China
25 Day Itinerary
Visit the Panda Base
Hike the Great Wall of China
Visit the Terracotta Warriors
Cruise the Yangtze River
Tour the Three Gorges Dam
Walk along the Golden Whip Stream
Visit Guangzhou Tower
Explore the Longsheng rice terraces
Activities:

Archaeological Sites, Biking, Hiking, Land, Land & Sea, River Cruise, Urban Exploration, Whitewater Rafting, Wildlife Viewing

Activity Level:

Moderate
Tour Details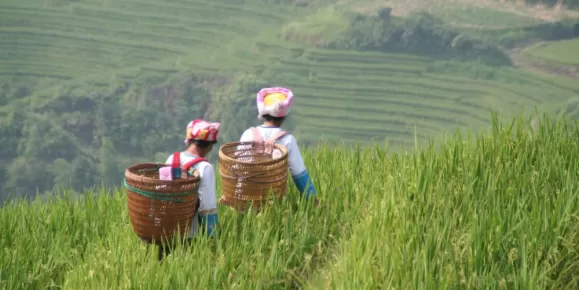 EXPLORE
Rural Landscapes
4 Day Itinerary
Activities:

Biking, Hiking, Local Market Visits, Village Visits

Activity Level:

Moderate
Tour Details
Inquire
Everything was amazing! The planning with Adventure Life went smoothly. The actual trip was fantastic! One of the best trips I have experienced. The cruise staff members were knowledgeable and attentive. I will be writing more about this on the blog!
Justin Chappelle