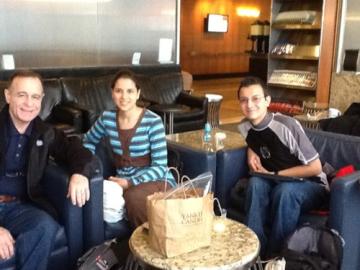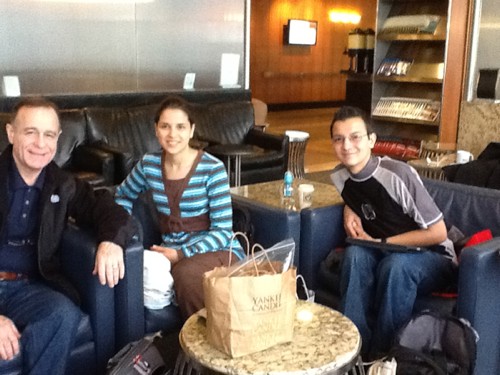 The kids and I walked with Mike and Kristina to a local bakery and grocery store this morning. - I can't believe I forgot my camera! - My best friend's father gave me the best advice when I headed to Papua New Guinea as a missionary: take your camera everywhere, and take photos of everything, because soon things will look ordinary to you, and you will never take photos again!
As we walked we could see the mountains in front of us. Mike told us that when we see the mountains up close (Bogota is a plateau in the mountains), we are facing East. Hmmm....much like facing Lake Michigan in Chicago. I always keep my bearings when I know the direction of the lake.
We bought our goodies, and then took a trip on a funicular (wire drawn rail car) up to the top of Montserrate, which held a sanctuary dedicated to the black Virgin. Dan experienced altitude sickness last night (headache and insomnia), but at this altitude (Bogota itself is a mile and a half high!) the three of us were finding it hard to breathe. Not only because the view was breathtaking, but the air was so thin!
After our excursion, we returned to the Dubberlys for a yummy local meal, almost like a stew with meat, three kinds of root veggies and beans. Hearty! There is talk of going to an ice cream shop. The boys will love it. . . I have already decided that on our way back to Bogota, after our tour to Patagonia, we will have a meal of all the baked goods this area is know for. That way, if we get sick, we will be on our way home anyway!
According to the rest of our party, the ice cream was delicious, so we sat in the shop for a bit, then wandered around the mall. It was not unlike a three story mall in the US.
We strolled home in the twighlight, and settled ourselves down in front of a projector to watch the opening ceremonies of Bob Jones University. Thank the Lord for modern technology!
The evangelist preached from Psalm 139, admonishing us to know our God and His attributes...very good. We then took a virtual tour of the campus. Rachel is enjoying her experience at BJU greatly!