Have questions? We're here.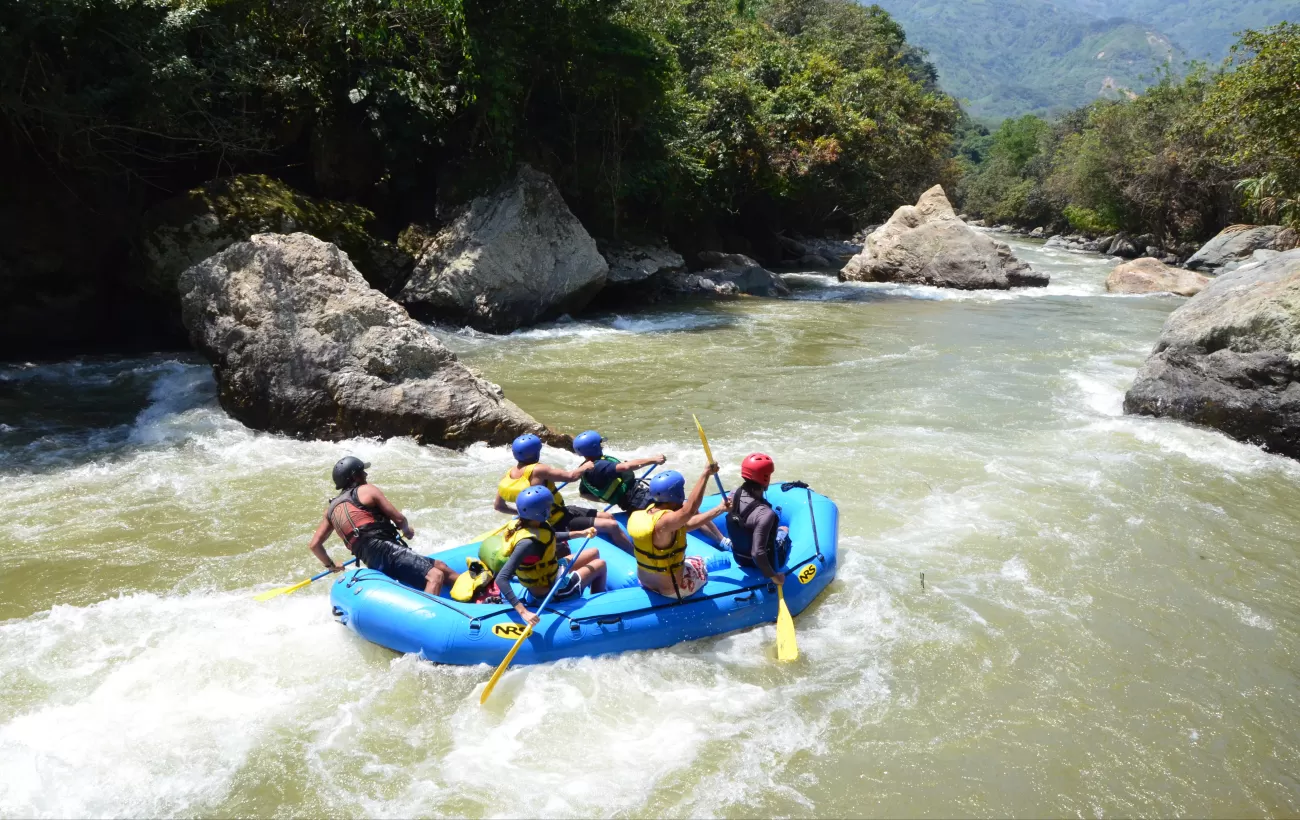 Coffee Triangle and Medellin Multisport
Example 7 Day Tour
Get inspired by the possibilities.
Build your ideal trip.
Begin your travels with a boost of energy – sampling the local flavors of Colombia's world-famous coffees in the Coffee Triangle. Continue your travels hiking and biking through unique high altitude ecosystems and lush cloud forest, and tackle class III & IV rapids on the Rio Buey. City tours of colonial Santa Fe de Antioquia and trendy Medellin make this a complete Colombia adventure.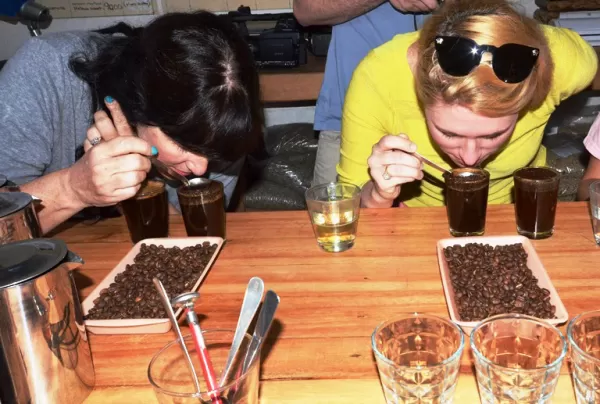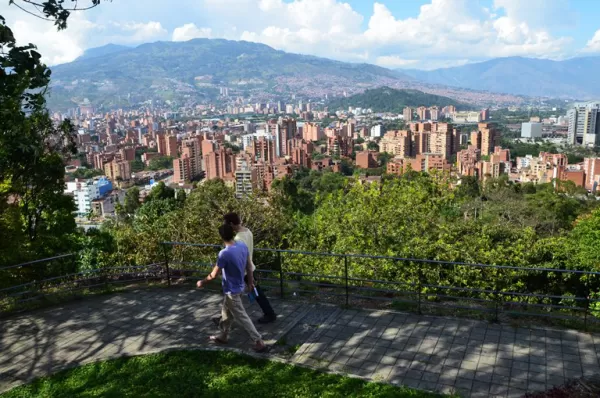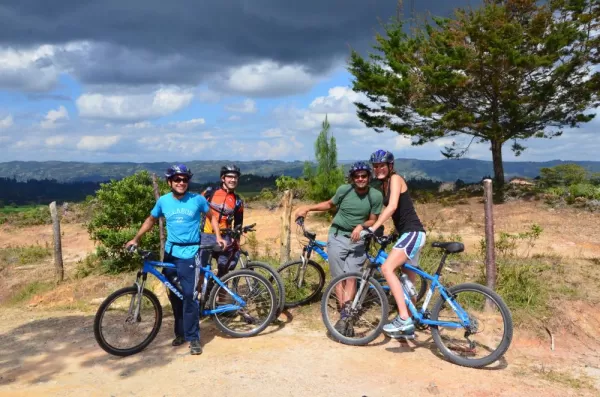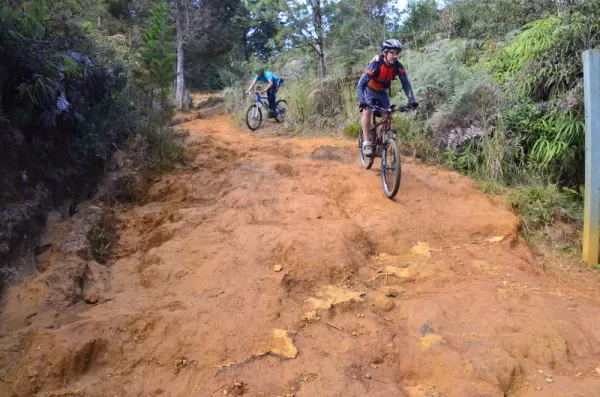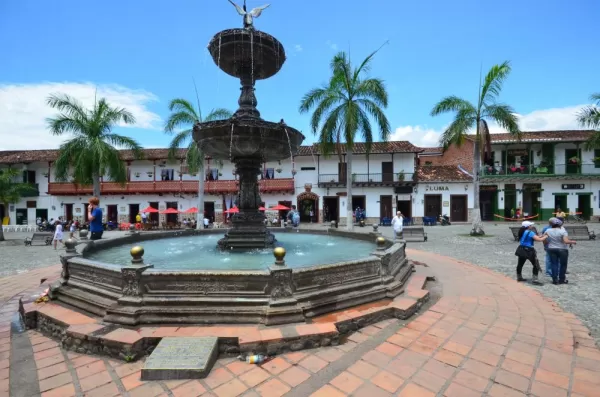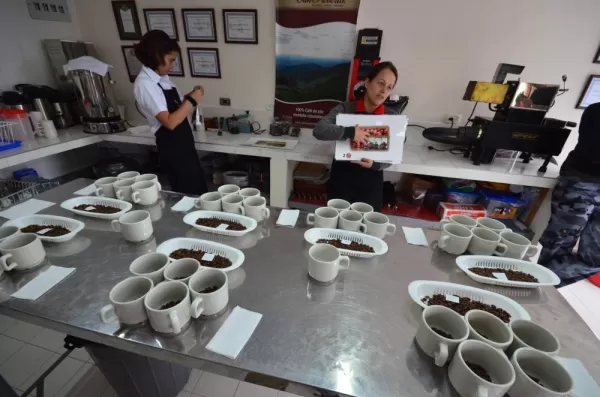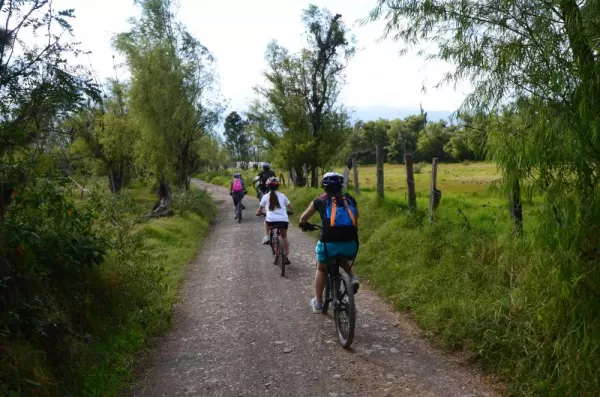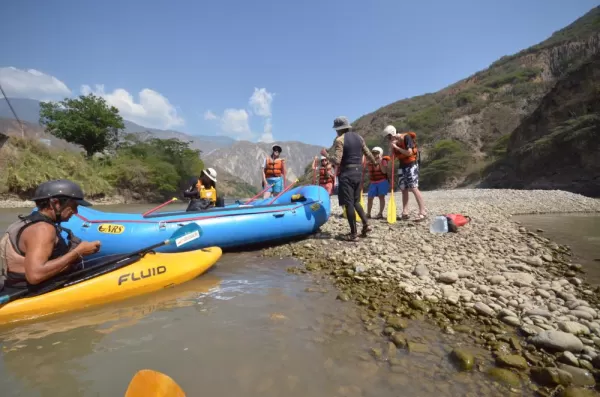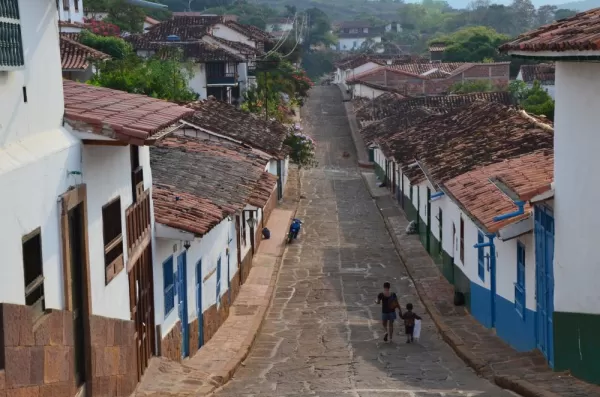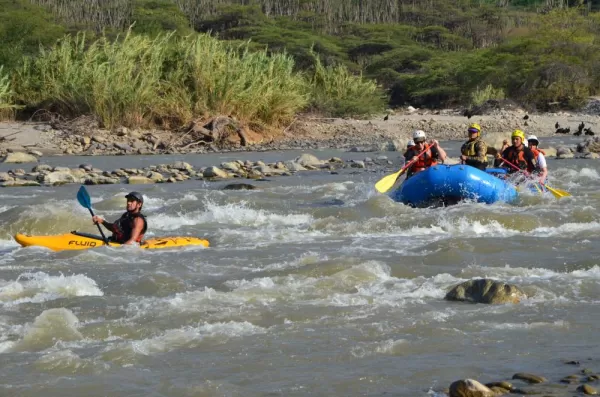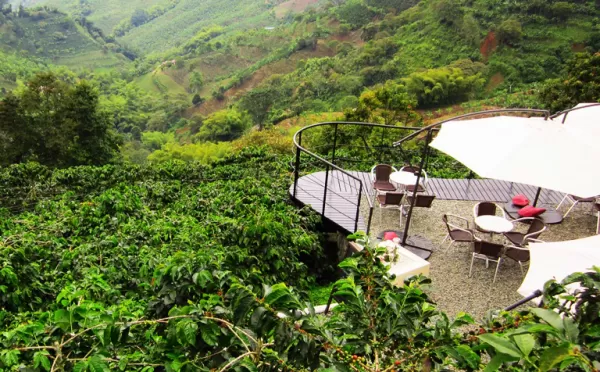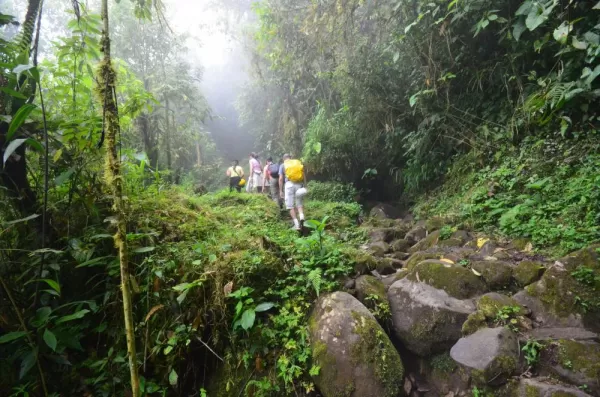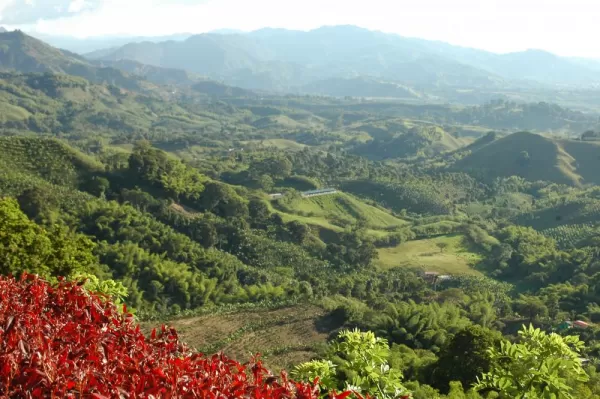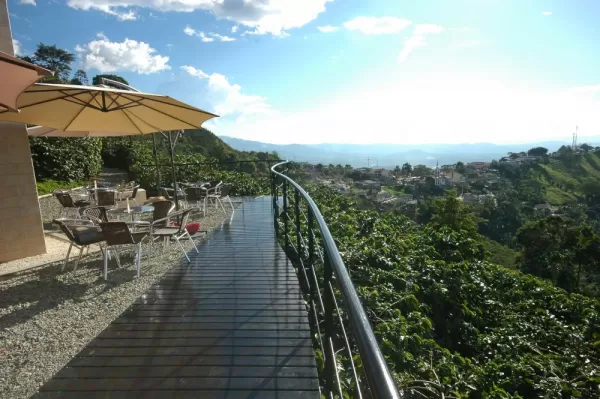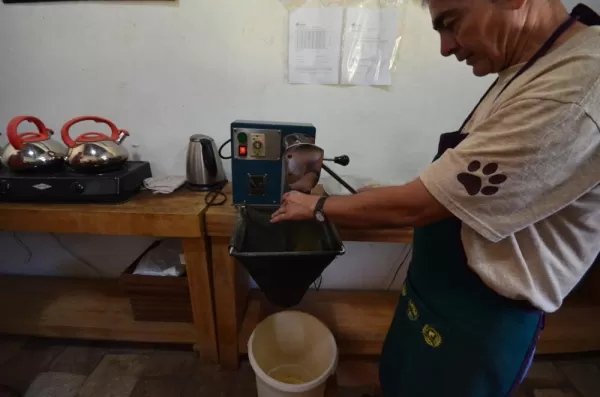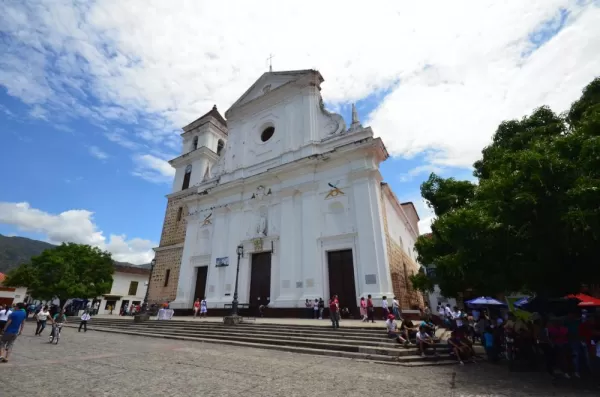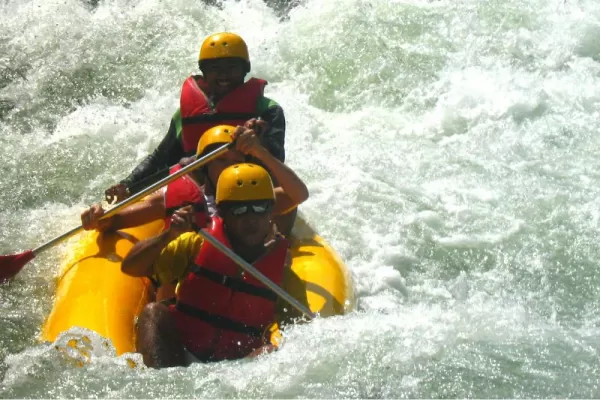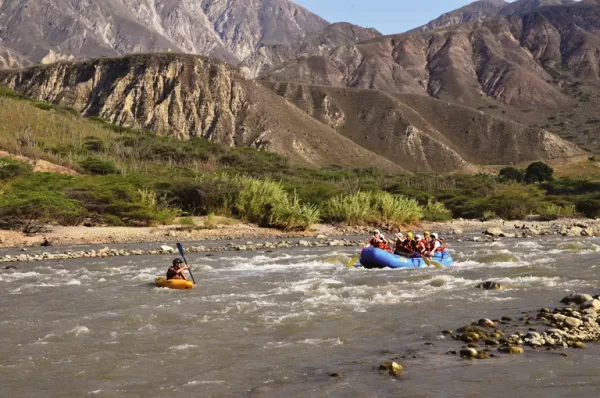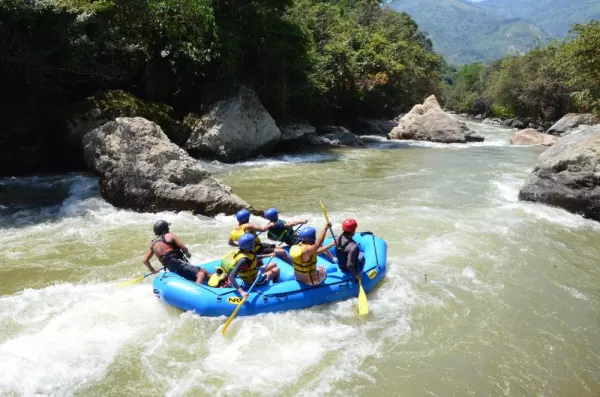 Tour Santa Fe de Antioquia, learning about the local history
Learn about the coffee production process at a coffee hacienda
Take a cable car to AVRI Nature Reserve and bike the scenic trails
Raft the class III-IV rapids on the Rio Buey
ARVI Nature Reserve
La Pintada
Medellin
Otun Quimbaya
Pereira
Rio Buey
Santa Fe de Antioquia
Full Itinerary
Expand All
Day 1: Arrive Pereira | Gourmet Coffee Tour & Tasting
Arrive in Pereira. This region, referred to as the Coffee Triangle, is the heart of Colombia's coffee production. Here visit an award winning coffee hacienda and walk through plantations to learn the intricate techniques of cultivation, harvesting, peeling, selection and the roasting process. Experience a process known as "Coffee Baptism" to better understand the difference in blends and aromas. Your time in the Coffee Triangle ends fittingly with a barista demonstration and coffee tasting.
Day 2: Otun Quimbaya Hike
The day begins in Otun Quimbaya Flora and Fauna Sanctuary - a 489 hectare cloud forest filled with hundreds of species of birds, butterflies and small mammals. Hike through trails lined with old growth forest, orchids, bromeliads and ferns.

Otun Quimbaya hike: 2.5 miles (4 km)
Elevation gain: 280 feet (85 m)
Max. altitude: 6375 feet (1973 m)
Day 3: Rafting on the Rio Buey
Continue north along Cauca River Valley. This area is distinguished by traditional towns, thriving agriculture and the Andes' Farallones peaks. Today's destination is the Rio Buey, which offers thrilling class III-IV white-water rafting through cloud forest and isolated farmland. The run ends at the convergence with the Armas River. In the evening, settle in at your hotel and enjoy views of Cauca River gorge.

Rafting distance: 15 miles (24 km)
Max. altitude: 2,766 feet (843 m)
Day 4: Medellin City Tour and ARVI Nature Reserve Bike
Surrounded by mountains, the locals call Medellin the "City of Eternal Spring" due to its pleasant year round temperatures. Your tour of this bustling city begins with a visit to Plaza Botero, a space designed to honor Colombia's famous artist of the same name. Continue to the Antioquia Museum and the botanical gardens, which act as a wildlife refuge and research center. From the gardens, you'll ride up on a cable car to ARVI, the city's most important park and nature reserve. Enjoy panoramic views of the city. Mountain bikes will be waiting for you at the top of the ridge, and you'll cycle the park's scenic trails.

Before returning to Medellin, visit the Silleteros or saddle men who live in the Santa Elena community. The Silleteros were porters from the colonial era that used to carry goods and even people. Today this community is especially recognized for their elaborate floral arrangements prepared for the annual flower festival -- Feria de Flores. In the late afternoon, return to your hotel for a farewell dinner in Medellin.

ARVI bike: 7.1 miles (11.4 km)
Elevation gain: 532 feet (162 m)
Max. altitude: 8,428 feet (2569 m)
Day 5: Abejorral Hike and Zipline
At the gorge of the rivers San Joaquin and Buey is located a waterfall of more than 80 meters, where you will cross to the other side of the mountain through a 700 meters zip line to start a hike down the bottom of the canyon. A unique green landscape with several natural pools will be the reward to jump in refreshing waters for a swim.
Day 6: Bike Santa Fe de Antioquia
Considered as the top commercial grade MTB downhill ride of Colombia, this vertical descent of more than 1500 meters along 35 kilometers is a rush of adrenaline and fun, starting over the 3100 meters and passing the cloud forest you will head to the colonial village of Santa Fe de Antioquia to discover its well preserved streets and pass through the wooden bridge built more than a 100 years ago.
Day 7: Return home
Transfer to the airport and return home.
5 Breakfasts, 5 Lunches, 4 Dinners
5 Nights Accommodations
6 Days Locally Hosted Guide Service
Accommodations as listed
Ground transportation as listed
Activities as listed
Meals as listed
Access to a 24-7 Emergency line while traveling
Gear Rental
Gratuities
Travel Insurance
Personal Expenses
Flight costs (please request a quote)
Additional excursions during free time
Fuel and transportation surcharges (when applicable)
Park Entrance Fee
Airport Departure Tax
When to Go
Good to ideal period to travel, and many people choose to visit at this time.
Chance for unpredictable weather but with fewer visitors.
Inquire
Our guide and driver were very good with their knowledge and were very helpful with our questions. It was a very pleasant visit that would have been impossible to do on our own. Hotels and restaurants were fantastic. The special places we got to go to, like the kitchens, were great. Enjoyed the entire trip!
Meyer Smolen
Colombia Travel Guide
Favorite Colombia All Trips