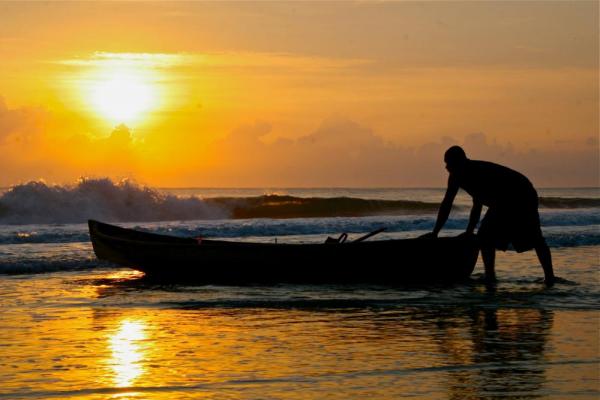 Looking for Pura Vida? In the southeastern region of Costa Rica, you can find a Caribbean paradise in Puerto Viejo. This coastal town is home to some of the most spectacular beaches in the country, wildlife reserves, and indigenous communities. Discover a variety of possible adventures in Puerto Viejo on your
Costa Rica tour
!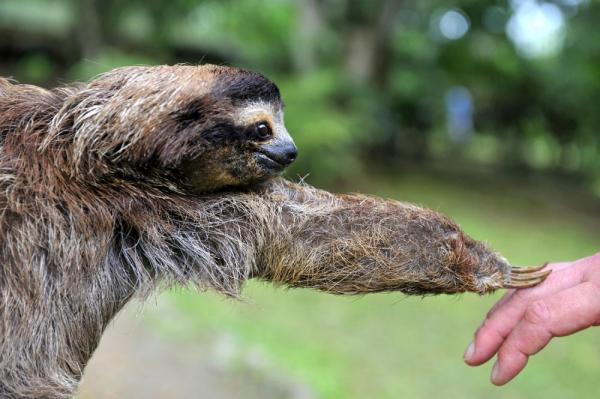 1. Nature tours: Interact with orphaned sloths at the Aviarios del Caribe Sloth Sanctuary, hike through the unspoiled Gandoca-Manzanillo Wildlife Refuge, or look up at howler monkeys in Cahuita National Park.
2. Dolphin watching: Take a motor boat from the fishing town of Manzanillo in search of bottle nose & Atlantic spotted dolphins.
3. Manatee tours: A short ride takes you across the Panama border to the San San Pond Sak Wetlands, a conservation project initiated by the community. Here you will be surrounded by aquatic plants, birds, and hopefully, joined by manatees. Feed the manatees bananas once they arrive, and enjoy time observing your new friends! After time on the water, visit Don Sixto´s organic farm to learn about its production and work in the community.
4. Turtle observation: Take the opportunity to possibly observe the largest turtle in the world, the leatherback, laying eggs along Gandoca Beach!
5. Bird watching: Bird enthusiasts will be excited to see a variety of species including the crested owl, olive throated parakeet, masked tityra, Collared Aracari, slaty antshrike, keel-billed & chestnut-mandibled Toucan, passerini's tanager, among others.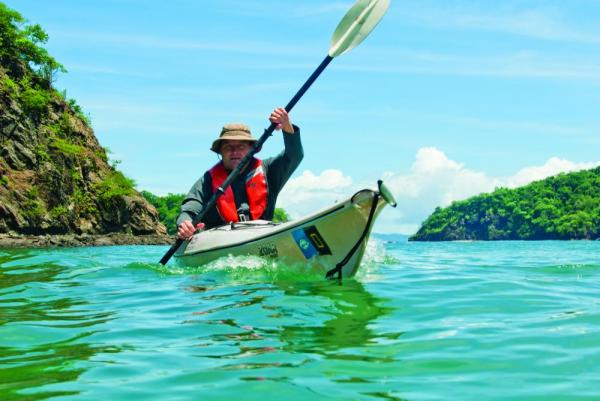 Puerto Viejo's location on the Caribbean Sea provides the perfect backdrop for water adventures
6. Kayaking: Get a unique perspective paddling on the pristine waters over the local reef system in places such as Puerto Vargas or Cahuita National Parks. Your guide will expertly lead you and explain points of interest along the way.
7. Snorkeling: You may spot sea fans, brain coral, turtle grass, parrot fish, angel fish, blue tangs, spiny lobster, crabs, conchs and other aquatic life. In the waters near Cahuita Point & Puerto Vargas, scientists have counted 35 species of coral and 123 of tropical fish!
8. Surfing: Puerto Viejo is home to the biggest and most powerful surfing wave in the country, known as Salsa Brava. Take a surfing lesson, and attempt to master the waves of Costa Rica!
9. Sea fishing: The Caribbean Sea gives the chance for a unique fishing experience. Tarpon, King Mackerel, Red Snapper, and Tuna could be your catches!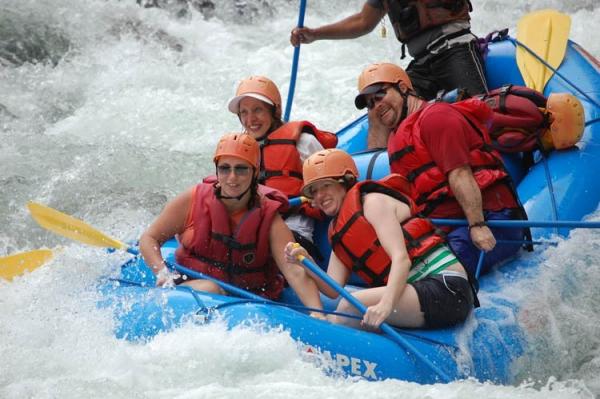 10. Whitewater rafting: A day trip to the Pacuare River will give you a thrill of a lifetime! One of the top five commercial rafting rivers in the world, the Pacuare is sure to be an adventure to remember. While maneuvering over 70 exciting rapids, you will also experience natural beauty as you float through the surrounding tropical rainforest. Waterfalls cascade into the river from both sides as colorful birds fly overhead your raft.
11. Canopy tours: Soar on the zip line cables connecting through the jungle, or take a tram between platforms for a less active view of the canopy.
12. Horseback riding: Trot along the white beaches of Puerto Viejo for a unique outing. This excursion is enjoyable for novices to expert riders!
13. Plantation visit: For a leisurely experience, visit a chocolate plantation to learn more about the livelihood of locals.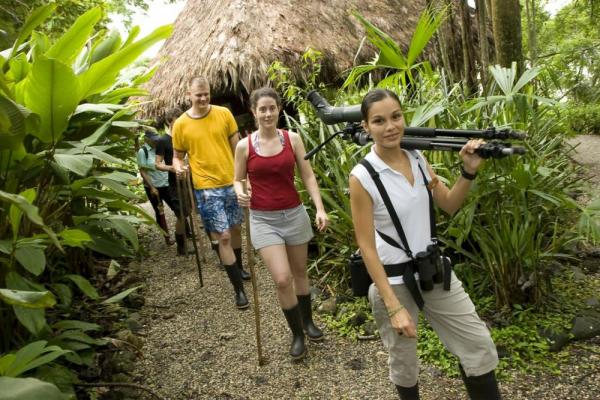 14. Indigenous community visits:
Take a trip into Amubri, Bribri and Cachabri Indian Villages along the Sixaola River to get a glimpes into everyday life for these indigenuous groups. Observe cocoa & banana plantation workers, thatch-roofed huts, chickens, pigs, and the simplicity of life in these communities. You may even meet an an AWA, or indigenous medicine man!
As you can see, Puerto Viejo is a destination that offers diverse experiences in a small area. Let us help you customize the
Costa Rica adventure
for you based on personal preferences.