A wildlife paradise on the Caribbean coast! A breathtaking Costa Rica travel highlight!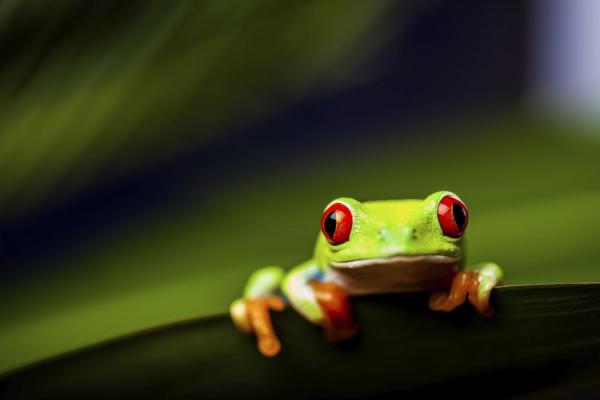 In the Atlantic region of Costa Rica there is a protected zone of incomparable beauty that begins near the town of Siquirres and covers approximately 10,000 hectares (25,000 acres) as it descends down the Talamanca mountain range. This is the area known as the Pacuare, with altitudes varying from 100 meters to 700 meters. The Pacuare is located between the coastal lowlands and the country's highest mountain range and constitutes one of the most important protected areas of major biological importance. High annual rainfall, along with its proximity to the lowlands and lower altitudes, combine to nurture the Pacuare's complex life systems whose abundance make this area a place of extraordinary scenic beauty, and a great choice for any Costa Rica travel itinerary
This area is still inhabited by the Cabecares Indians, whose hut dwellings are spaced far apart over large distances, rather than being clustered as was true of most native tribes. The Pacuare is their lifeblood, and you can hike the same paths that this indigenous tribe still uses. Trails in the Pacuare rainforest wander in all directions, cutting through the mountains and permitting exploration, with time to understand and appreciate the beauty of this unique tropical rain forest. This is a lovely Costa Rica travel sight.
Located strategically inside this zone of protected wilderness is our very special jungle getaway, the Pacuare Lodge. Using this site as your base, you may explore different areas of the rain forest, coming away with a truer understanding of the fragility and beauty of Nature in all her glory.
The 800 hectare Pacuare Nature Reserve is a stunning tropical rainforest with six kilometers of deserted beach on Costa Rica's Caribbean coast. A paradise for the birdwatcher, artist, writer or adventurer.
The beautiful and well constructed Lodge overlooks the beach and a freshwater lagoon which opens on to the main Tortuguero canal. The Lodge sleeps six comfortably in a large double bedroom with adjoining bathroom, two twin-bedded rooms, and a large living room / kitchen. With plenty of space to cook, eat and relax. There is no electricity - this is the jungle after all! Light comes from candles and storm lamps, but there is gas for cooking and refrigeration. There is no communication with the outside world by cellular phone. Costa Rica travel truly transports you to another time and place.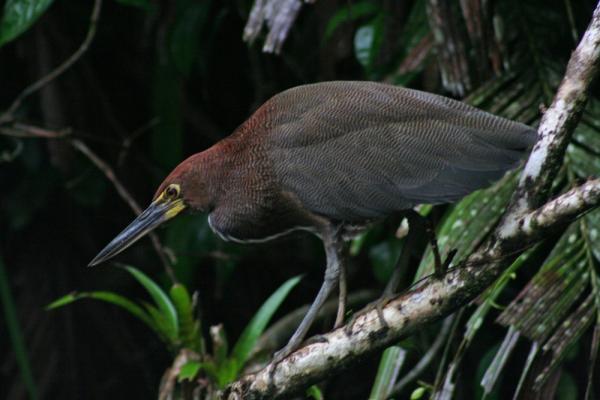 WildlifeTiger Heron in Cost Rica
Howler monkeys often provide a dawn chorus at the reserve. Numerous species of birds including toucans, northern jacanas, hummingbirds, parrots, oropendolas and boatbilled herons can be seen and heard in the forest along the wide canal and lagoons. White-faced monkeys and three-toed sloths can be seen peering inquisitively from the trees above.
Giant leatherback turtles nest along the beach from March to June and Green turtles from June to August. This an ideal stop for those who embrace ecoconcious Costa Rica travel. The reserve is one of the most important nesting sites for turtles in Central America. A main trail runs north to south parallel to the beach and another leads to an enchanting inland lagoon.
The reserve operated a turtle protection program, which attracts volunteers from around the world, who assist with beach protection and monitoring of the turtles. The turtles start to lay their eggs from late March and the hatchlings can be seen on the beach as late as August. Costa Rica travel and Adventure Life will introduce you to these amazing sights and more.