Located within the private wildlife refuge of La Paz Waterfall Gardens Nature Park the Peace Lodge's ultra upscale accommodations are uniquely themed to complement the inherent beauty of its rain forest setting. The detailed architecture exudes a natural elegance and sophistication with every room boasting a Jacuzzi tub and stone fireplace along with showers that transform into waterfalls with the turn of a knob.

Dedicated and friendly staff eagerly invites you to enjoy this special blend of nature and luxury that defines the Peace Lodge experience.

Dining at the Peace Lodge
For breakfast guests can either dine on the patio viewing the Poás Volcano or have their meal served in their room. For lunch guests can choose from a delicious buffet including rotisserie chicken, hot dogs, pizza and typical Costa Rican fare in the Colibries Restaurant, rated Four Forks by the ICT or enjoy a la carte waitress service in the Big Trout Bar. Each afternoon, guests are invited to the Big Trout Bar to watch the sunset and enjoy a la carte tapas and freshly made fruit drinks lakeside.

Dinner becomes an event in the intimate dining room "Vista Poás" and lounge "Las Tucas". Guests can arrive early for a pre-dinner drink, a game of backgammon or read from the lending library.

Accommodation
Each and every room boasts a Jacuzzi tub and stone fireplace along with waterfall showers. From the handcrafted canopy beds and love seats to the original stained glass and illustrated artwork you will understand the time and care put into the details of each accommodation. To insure your enjoyment of the cool mountain weather and view of the forest and Poás Volcano, oversized balconies complete with rocking chairs, hammocks and custom Jacuzzi tubs were included in the creation of each room. The luxury boutique hotel experience continues with your choice of aromatherapy products and a selection of fine quality linens and robes.

The Peace Lodge was featured on the Travel Channel's Honeymoon Hotspots International as one of the ten best hotels in the world to spend your honeymoon and La Paz Waterfall Gardens was nominated as one of the seven natural wonders of Costa Rica by the readers of La Nacion newspaper.

La Paz Waterfall Gardens Nature Park
Guests are welcome to exclusively enjoy the grounds of La Paz Waterfall Gardens Nature Park before the park opens and after it closes. The park includes three kilometers of paved Trails with Five Waterfalls, an Aviary, a Butterfly Observatory, Sloths, Monkeys, Hummingbird Garden, Serpentarium, Jungle Cat exhibit with five species of felines, Casita de La Paz, Frog Habitat, Trout Lake, Insect exhibit and Orchid Exhibit.

La Paz Waterfall Gardens Nature Park is the only privately owned park to be nominated by the readers of La Nacion Newspaper (the largest newspaper in Costa Rica) to be one of the "Seven Natural Wonders of Costa Rica". The Park has also been featured on the Discovery Channel, Animal Planet and over twenty International travel and nature programs.

Location
Located less than one hour from the San José (Juan Santamaria) Airport, the Peace Lodge is the perfect place to begin or end your vacation. You don't need to spend your first or last day in a city hotel - come spend them in the rain and cloud forest and still be close to the airport. The Lodge is also only 20 minutes from the Poás Volcano, another "must see" attraction in Costa Rica.
Inquire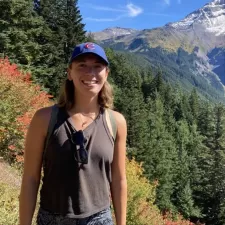 We Love to Talk Travel
Call
1.800.344.6118
or
Chat Now
I could not be happier with my Adventure Life experience, from beginning to end. I travel a lot, and I think your company and personnel do an outstanding job. I truly appreciate your professionalism, attentiveness, and flexibility. I wouldn't hesitate to recommend your company and would be happy to serve as a reference.
Constance Block