No trip to Costa Rica is complete (at least for me) without a jaunt into the Cloudforest.  Unfortunately, we decided to travel in October which is the end of rainy season.  Rainy season + cloudforest = massive downpours.  We still had a ton of fun, but our walk from our hotel downtown to dinner was less than spectacular.  Fortunately, the next morning was clear as we headed off for a canopy tour.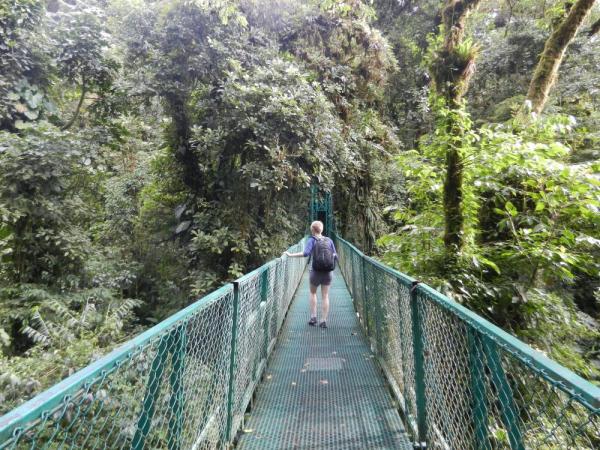 The canopy walkways are essentially suspension bridges at various heights over the forest floor.  They allow you to get up into the higher part of the canopy where most wildlife actually live.  Making it easier to spot them from a closer vantage point.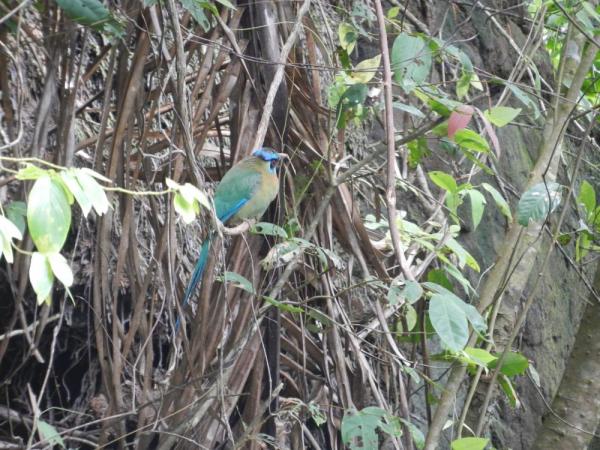 Monteverde is an excellent place to do a canopy walk, but it's also an incredible place to do an early morning hike in the reserve.  Wildlife are most active just before and after sunrise and sunset.  It makes for long days, but definitely worth while if you are a nature lover!