I know this is a debatable point.  The best beaches could be in Jaco, Tamarindo, Quepos or Puerto Viejo.  But I didn't go to any of those places, so for me, the best beach was in Manuel Antonio National Park.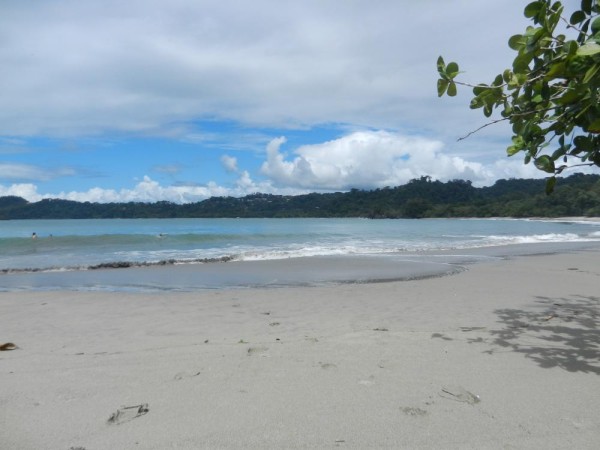 The reasons why are multiple.  First off - as you can see, there aren't any other people in this photo.  Because there weren't any other people on this beach.  Manuel Antonio is a National Park, so you have to pay an entrance fee to get in.  Therefore, there aren't a lot of people there. Pay the entrance fee, pack a lunch and stay for the day!  But keep an eye on your belongings because these little guys are tricky: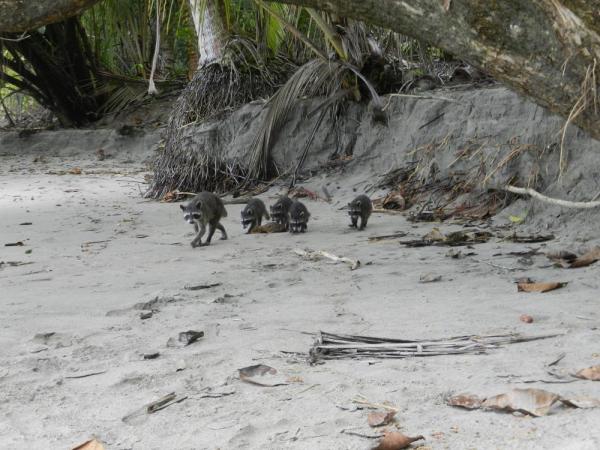 And if this family doesn't eat your PB&J sandwich, guess who else is waiting in the wings to get their hands on it?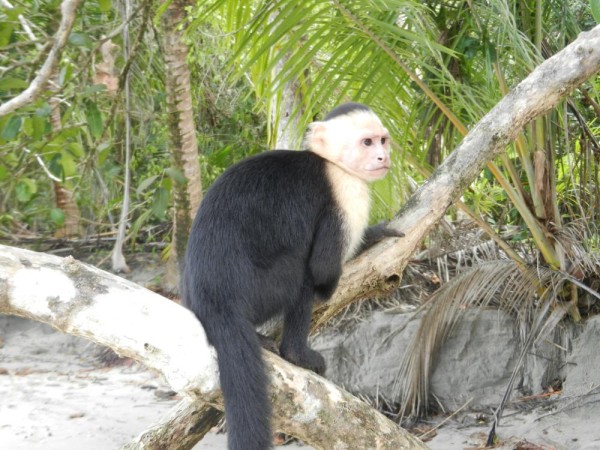 A beautiful white sand beach with raccoons and monkeys vying for your attention, but no other tourists in site?  Sign me up!