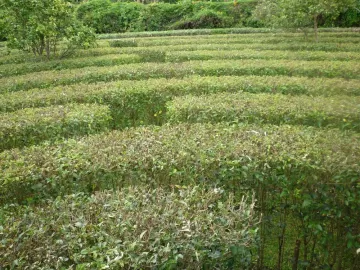 Today we flew from Charlotte, NC, to San Jose's Juan Santamaria International airport. The flight was a little sketchy, but it was our own fault since we did not check in the day before OR arrive a full 2 hours before the flight. The flight was overbooked so we almost did not get a seat. Travelers beware -- get there early! Anyway, we got on eventually. It was WINDY upon landing in San Jose. At the airport, we made mistake #2 and spent time getting something to eat at the airport. Not only was it expensive and tasteless, but it put us at the very back of the immigration line!
Got a cab through Taxi Aeropuerto, friendly driver -- to Hotel Bougainvillea in the Heredia area. The hotel is so beautiful, from the second you go through the gate. The surrounding area seemed okay -- good bakery within walking distance. There was so much to do at the hotel. The grounds are huge, with so many walking trails, hills, bridges, tunnels and overhangs. The kids loved the hedge maze, the frog ponds and the gorgeous pool. In the middle of the maze stands a gazebo, which can be the 'prize' for the first one to the center. From the gazebo we could see over the maze and more.
It's a pretty popular first hotel for birdwatchers, so we followed some of them around for a bit trying to see what they saw. We did see a quetzal, but our favorite was the squirrel cuckoo. What a cool looking bird!
Had dinner at the hotel bar. The kids loved the 'steak bits' children's meal and of course rice and beans. There was a vegetarian dish for me that was perfect! Warm relaxed atmosphere and service. This was our first test in translating colones into dollars to see how much we were spending on dinner. The hotel took our credit cards (our AMEX had pretty good exchange rates and the lowest fee).
Early night, since we had plans the next day. Rooms were very nice -- great beds, wonderful view from balcony, and big shower. (room 309)