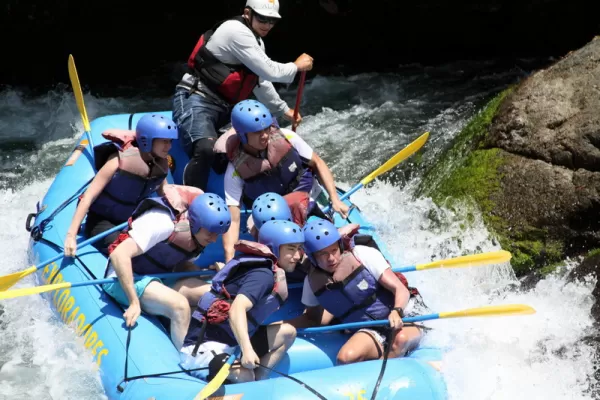 Day 8 started with a nice breakfast buffet at the hotel, which featured a mix of local flavors and standard American fare.
Strengthened by our meal, we took a short taxi ride to Casca Viejo. We had seen a bit of it with Olemdo but wanted to explore it by foot. And there was a ton to explore!
Every turn led to another church or statute but also some modern restaurant or store. It was a great mix of new and old.
We also got to do some souvenir shopping. I found a great domino set for my Dad in a wooden box emblazoned with Panama on it. Andy found a Panama hat for his Dad. Moms were also taken care of with items from the gift shop at the Panama Canal the day before.
Walking around Casco Viejo in Panama City can be tiring. While it is relatively easy to navigate, there is a lot to take in and you find yourself walking up and down the same streets over and over to make sure you have seen everything. The old city is such a sharp contrast in terms of the atmosphere and architecture compared to all the skyscrapers that continue to go up in the main downtown area.
All of the charm of Casco Viejo is perfectly encapsulated in the dining experience at Rene Cafe, where we stopped for lunch. It was the perfect place to stop for lunch and not just because it had air conditioning. With its open kitchen, we got to enjoy watching the owner and his wife and their staff of two prepare a full tasting menu, which only cost $8.50. It included salad, Spanish-style tortilla, bread with herbed butter, rice with vegetables, a choice of meat and dessert. It was classic no-frills food but delicious. The restaurant only had seven tables creating a nice quiet private environment and were not rushed at all. It was almost likely being invited into a local's home.
The afternoon was more sights and sounds, the highlight of which was the boulevard along the water that offered amazing views of the downtown skyline.
We took a break from all the walking and went back to the hotel for a bit in the late afternoon.
Rested and energized for the night, we went to downtown Panama City for dinner at Caffe Pomodoro, which I had found in a guidebook. It was an Italian restaurant that featured a large interior patio. The food was good and filling and was a nice change of pace.
After, I twisted Andy's arm and convinced him to go to the local casino with me. I quickly lost the few bucks I played at the slot machine making our visit short. The casino was not to be recommended if you are not a big gambler. It was clean and attractive enough inside but, truth be told, cluttered by a lot of women looking for clients - giving it a really seedy sinister feel.
We got out of there and ended the evening walking around and admiring all the skyscrapers lit up at night. We grabbed a taxi at one of the larger hotels - always a great travel tip - and headed home.