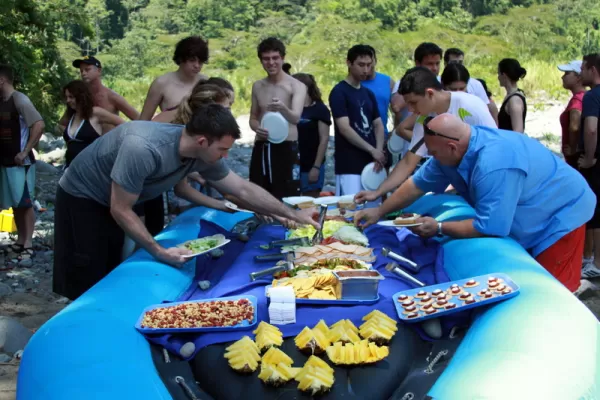 Day 9 fell on Palm Sunday. Andy and I walked to a local church and found the parishioners outside getting ready to process into the mass. We were welcomed and handed palm fronds and followed along. It was a nice service full of music and easy enough to follow along, despite being in Spanish.
We had a late breakfast afterwards and relaxed at the hotel for a while. It was then time for one more excursion into the city.
We went to the Museo de Arte Contemporaneo, which I read about in my guidebook, and saw a well curated exhibit of Panamanian art from the 1900s, which was organized by the different movements of the past century. There were some definite standouts and it was great to see the work of the country's best artists.
After we headed back to Casca Viejo for a final meal, for which we decided to return to the Tantalo Hotel. The food was as delicious as before.
We called it an early night as we had to head to the airport first thing in the morning for the long trip home.