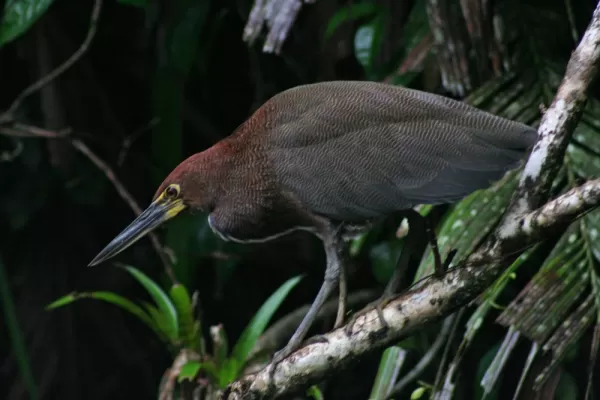 A sunny morning greeted us along with our guide, Mario. Our first stop was at a coffee plantation where we learned about one of Costa Rica's most important exports and began to become coffee snobs ("avoid the 1820--it's swill; the Tarrazu is the best.") Ask me about how they process it, if you dare. It was early enough in the day to welcome the samples too.
Our next stop was La Paz Waterfall Garden. By then our friend Rain had returned. Since it was not cold, those of us from the Pacific Northwest could not complain. This was an amazing park with many different displays, including hummingbirds and other birds, butterflies, reptiles and amphibians. The trail through the gorge with the waterfalls was well-constructed and the waterfalls were especially powerful from all the recent rain. My heart goes out to all those affected by the recent earthquake. It is humbling to have stood in places that only a few weeks later were scenes of devastation. I hope this wonderful destination can recover quickly.
We continued on to Arenal Observatory Lodge near the slopes of Arenal volcano. It was soon dark but the clouds lifted. As we were unpacking in our rooms, Walt and Deann called out from their door next to us. You can see lava! Sure enough, red streaks and bursts tumbled down the slopes in front of us. Each room had a patio from which one can view this awesome display from a close but safe distance. There was a red glow at the summit emanating from the crater. Those were some of the most memorable moments of this trip and of my life. We continued to watch as we ate dinner in their fine restaurant.