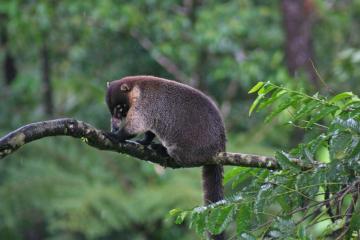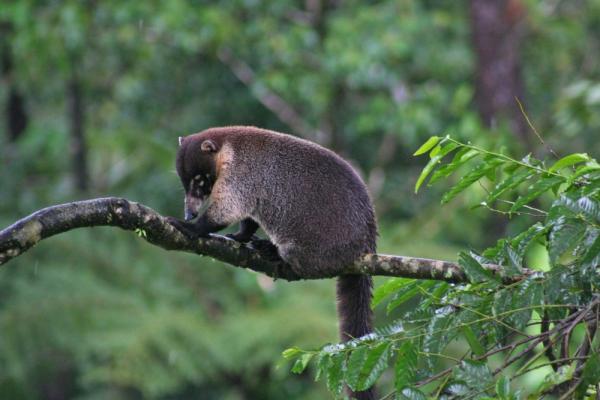 Our umbrellas got a lot of use this morning but the rain didn't stop us. After watching colorful birds and the resident coati during breakfast our hike took us to views of some of the lava flows from earlier Arenal eruptions. Then we opted for the Hanging Bridges hike nearby. More birds and lush vegetation.
Our free afternoon gave us a chance to get wet on purpose. The large hot tub at the lodge was under cover so we snuck some wine and cheese there to have while we soaked and relaxed. We had to guard against a coati coming up to steal our food.
At dusk we started our night-time hike nearby. Somehow Mario found a snake just off the trail curled in a bush. This was an eyelash palm pit viper that let us live. We also got a close look at a brilliant rain forest frog--that's the name of the species, not just my description. You have to hand it to them for these fanciful names! We also saw a kinkajou. Unfortunately we had no joy juice.