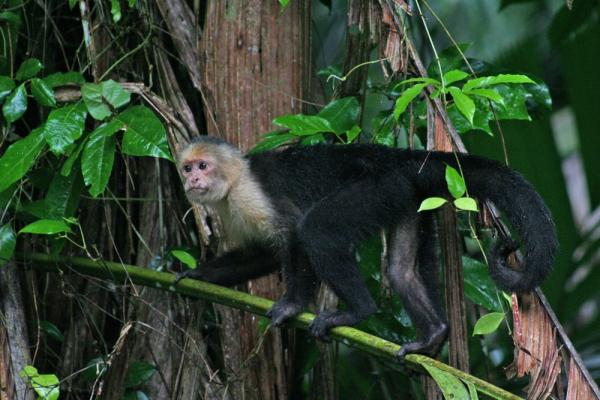 This was mostly a travel day. It was a 5 hour drive to our next destination, Manuel Antonio, on the Pacific coast. Along a rocky dirt road we continued to have views all the way to the Gulf of Nicoya. There were stops for road construction along the way. Mario commented that these projects have been going on for decades (possibly a slight exaggeration from someone that is endured many trips on this route).
Along the way we stopped to walk across the bridge where there are always many crocodiles just below in the river and along the shore. Apparently they congregate there to feed on the cruise ship passengers on their excursions.
Our hotel near the town of Quepos was close to a large public beach. We had a swim in the ocean then after Happy Hour in the hotel pool we went back to enjoy another great sunset.