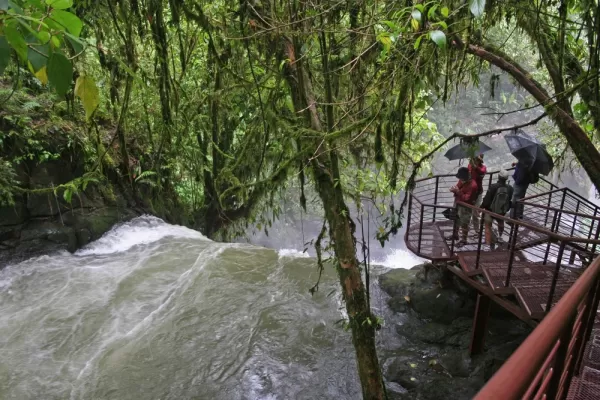 Our destination today was Cano Island, a 29-mile boat ride offshore. This island is known for its mysterious round boulders, carved by an indigenous people apparently as burial markers. It is unknown how they were made but the material did not originate on the island. These rocks are exactly spherical and quite smooth. Our goal was to hike a trail where some could be seen and also to do some snorkeling. We did that but also had a very intense, amazing experience along the way.
Along the way we passed a large commercial fishing vessel. Shortly after that we noticed some debris floating in the water. The boat went over to remove it. As we approached we saw that it was abandoned fishing floats and line. Then we saw them. Four sea turtles trapped in the tangle and destined to die if we hadn't happened along. One had a large hook in its mouth. We were able to cut and unwind the line to free them while they stayed in the water, except for the one with the hook. He was brought onboard and we gently removed the hook with pliers. All four seemed to swim away strongly when they were free. Undoubtedly the fishing vessel had found it preferable to break the law and cut away this section rather than take the time to free the turtles.
We were able to report this to a nonprofit vessel that monitors the area for violations. It is heartbreaking to imagine this scenario year-round throughout the world. I can't think of another experience that moved me the way this did.