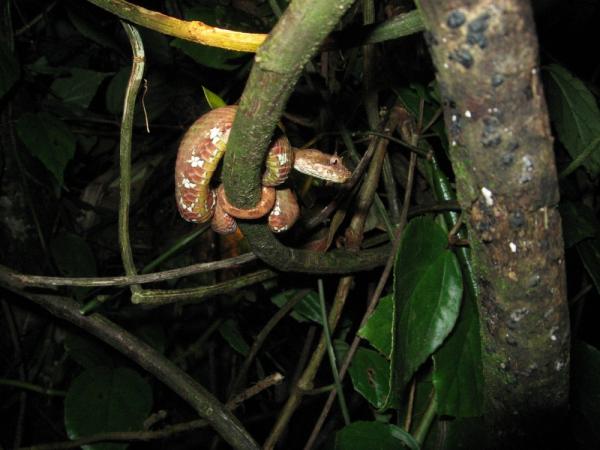 Zip lines have become popular in a lot of places but our zip line tour here was special. It was a fun way to experience the cloud forest canopy. In addition to about a dozen zip lines there also was an Indiana Jones-like suspension bridge (without the Nazis) a short rappel and a rope Tarzan swing. It was a bit hard to make yourself step off the platform even with all the safety lines.
The hike in Monteverde Cloud Forest Preserve was actually not very rainy. The thick canopy catches a lot of the moisture so it is more like walking in a cloud (well,duh). The phrase "forest primeval" came to mind. Our wildlife sightings included seeing a fox trot :-) across the trail. The trail reached a promontory on the Continental divide. On a clear day one can see both the Pacific and the Caribbean.
The day finished with a soaking in the hot tub while watching the sunset.