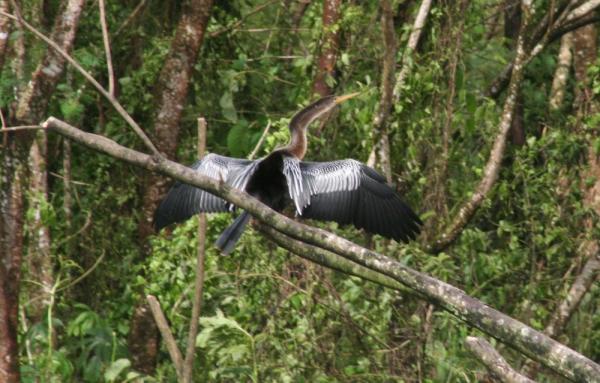 The last full day of a journey such as this is always bittersweet. There are the memories already acquired, the last chance to savor the area and the realization that it is almost over but also the looking forward to getting home.
We decided on a low-key day around La Cusinga. The usual coffee in the early morning on the veranda. As always there were many birds, including toucans, kingbirds and chachalacas. There usually were monkeys cavorting in the trees. We took a hike down to the beach just below the lodge. This was a large, sandy beach with large breakers. Mario showed us how to open a coconut and we drank its water and sampled its meat.
After another nice lunch we headed back to San Jose. The road, part of the Pan American Highway, was mostly paved. We started at sea level and reached over 11,000' along the way. Most of this road is closed from 6 PM to 6 AM every day (because of worries about landslides) so you have to time your departure.
We arrived back at Hotel Bergerac at 5:30 and said goodbye to Mario.