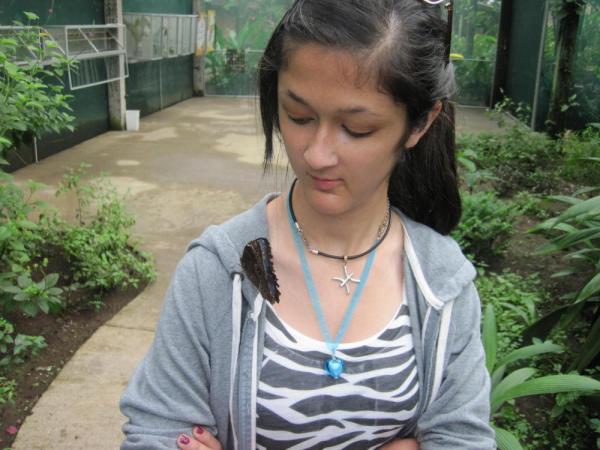 On the day we were to raft the wild "Florida" section of theh Reventazon river, we met another Tico (Costa Rican) who was quite an interesting and fun character - our river guide, "Ricky".
On the ride to the river, Ricky told us what life was like growing up in Costa Rica. This from a dude who was obviously very intelligent and street smart, but who never made it beyond elementary school because he and his older brother worked the coffee bean fields to put their little brother through school.
"We got paid $1 or $2 per basket of ripe coffee beans. I would bring my lunch and keep it in my basket so I could keep working through lunch. Sometimes, the other kids would spill some beans out of their basket and leave them. I picked these up because that meant I did more baskets per day".
It's hard not to admire the work ethic of these Ticos.
When we got to the river, Ricky - whose English was very good - would exclaim "Oh my God!" looking at the river in mock horror. This was just him trying to make us all a little nervous, but it was also pretty funny. At one point in the orientation, he held up a little toy raft and said "I want to make sure you all know we have to fit into this little raft." (see picture).
Well, what can I say about the rafting trip - we launched directly into some class III rapids right away and had a wild ride for the next couple of hours, interrupted by a *terrific* fresh lunch on a little peninsula in the river. It was just our 3 rafts and a big wide, roaring river. Sublime. Our sister raft even saw a sloth by a tree along the river.
I was so happy looking at the faces on my kids because I knew that this was probably their most exciting and fun day so far. They were smiling so much it probably hurt.
And people like our guide "Ricky" made it that much more memorable.