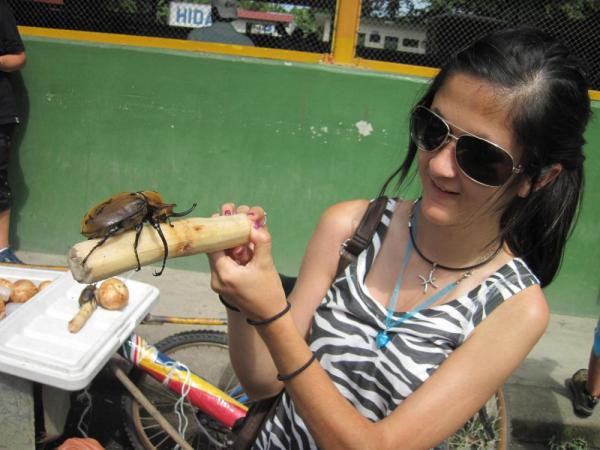 What is it like to fly?
I have felt some sense of that in free-fall sky diving, as well as parasailing. But they go so fast it's over before you know it. But we found the next best thing: ziplining with Ecoglide near Arenal volcano.
After basic training, imagine driving up a steep mountainside in your harness. Then imagine more than a dozen ziplines - some as long as a quarter mile - zigzagging left and right down the mountain.
Imagine all these lines are part of natural platforms (trees, ledges) and not metal towers. This is the true canopy tour zipline experience that originated in Costa Rica.
And it was like flying!
The ziplines are so long you get a chance to look around and enjoy the beautiful panorama and animal life. We finally saw three toucans (you cannot look at these animals and not smile).
To top it off, Arenal belched some smoke and sent some red-hot rocks down its side for a little excitement.
Once again, my kids could not wipe the smile off their faces - especially after the 50-ft "tarzan" swing at the end. And at least for one more day, I was the coolest Dad in the world for having given them this opportunity to fly without wings!