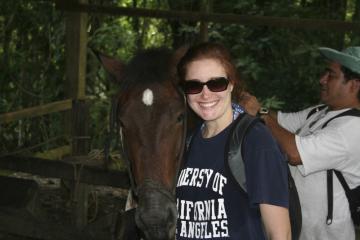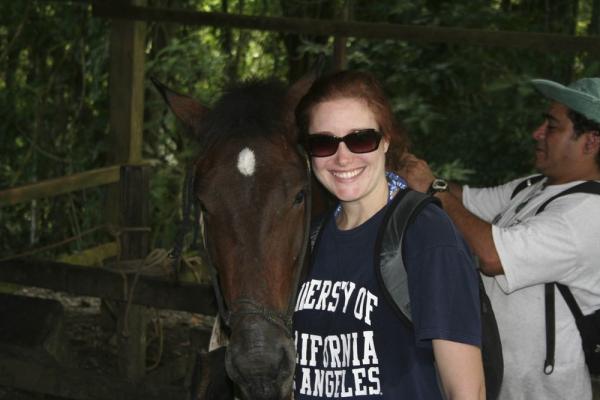 Bathroom Number Four deserves a capitalized name. Bathroom Number Four (not really the fourth, but the ones in between hadn't been worth mentioning) came very close to realizing my ideal bathroom. Bathroom Number Four, our own at Pacuare Lodge, gets top marks.
Fashioned of almost full-length screen windows, the bathroom seemed barely an indoor space. Slate tiles and a cobblestone shower floor maintained the natural feel. A low partition wall sectioned off the toilet, and a teak bench with white towels waited near the shower. The shower itself stood in the corner, outlined by a forest green curtain. During the day, hummingbirds flitted among the Birds of Paradise planted outside for privacy, while at night, candles raised seductive shadows, further romanticizing the room.
Unfortunately, I was with Jeffrey.
We had rafted down to the lodge that morning, paired with a newlywed couple from Westchester, stopping once to explore a swimming hole, where I tried (unsuccessfully) to catch fish with my hands. The rapids upriver of the lodge were easy-going, and the rest of the night was as well. We escaped the rain in the upstairs bar of the lodge and then lingered at dinner with the other guests until bedtime. I took a shower before going to bed, knowing I'd take another in the morning, just so I'd have a reason to hang out longer in the bathroom.