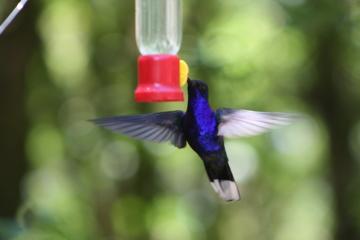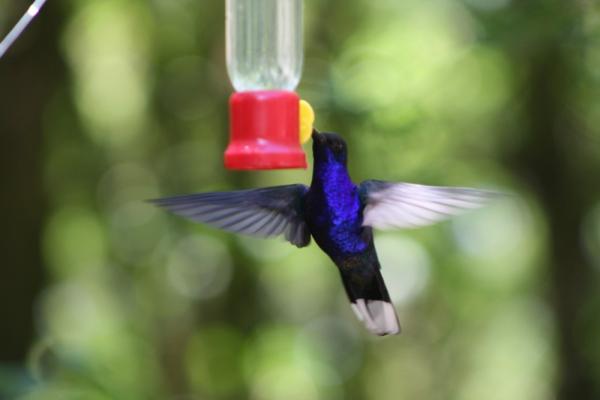 Driving around the volcano, we noticed it was throwing out even more smoke/ash, more than William had seen before too. It looked like a pyroclastic flow was coming towards us...but we still got out of the car to take photos and have a closer look. Eventually William uttered the probably frequently used "we'd better get our ash outta here now" line and we continued on to the canopy walk.
Another interesting and scenic walk, this time from up in the trees. Back on terra ferma we saw Leaf-cutter ants, Blue-tailed lizards and a huge black caterpillar.
Back at AOL we enjoyed our last afternoon in the gardens and on the observation deck. The sunset over lake Arenal was spectacular, a fitting end to our stay.
At dinner I thought it would be a good idea to have three Tres Leches desserts - they were SO tasty but in truth one would have been enough for anyone.