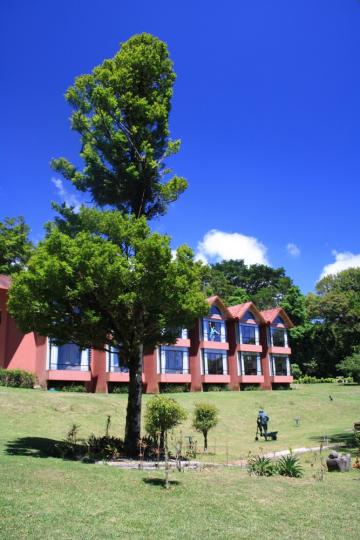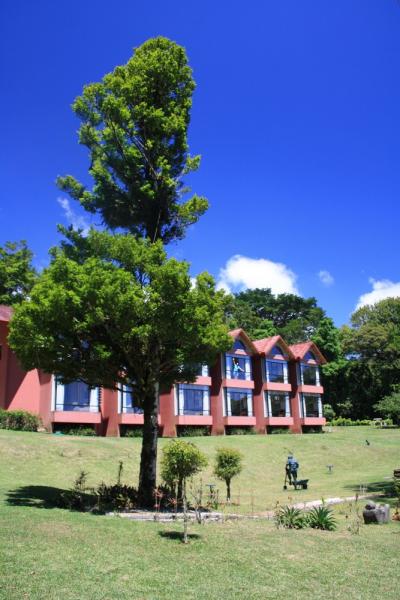 After a hearty breakfast we set off on the winding road to Monteverde. The mountains and plantation scenery was made all the more interesting by William, our guide's commentary. The last 10km are still gravel roads - very bumpy - but that just adds to the sense of adventure.
After checking into our hotel we went for a walk on the hotel's Dry River Trail and right from the start saw huge butterflies, colourful birds, strange insects and mammals we had never seen before (e.g. agoutis). What we didn't see was any other people - we had the forest to ourselves.
That night we went on a fascinating Night Walk tour and saw even more exotic wildlife, thanks to Jorge's amazing powers of observation. A sloth was the first encounter - a dream come true as we had hoped to see one while in Costa Rica. We then saw Coatis, Armadillos, Grey Foxes, Fire-flies and Click Beetles...Jorge seemed to know exactly where to look to find the most incredibly camouflaged insects and other critters that come out at night thinking they will be able to hide in the darkness.
After the walk we had dinner at our hotel where Ruth spotted a scorpion under our table - the close encounters with wildlife are non-stop in Monteverde!