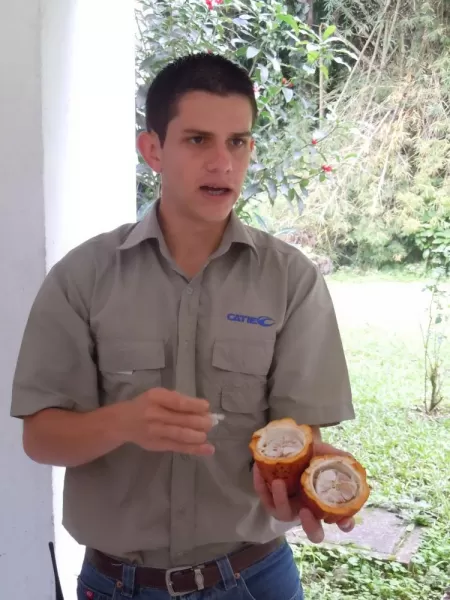 This was the granddaddy of trails we had been training for! Though we probably should have taken to the ski slopes instead of treadmills to train. We arrived and the trail was muddy. Not just a little muddy - but VERY muddy. And steep. I think we did more skiing and sliding than hiking at times. But it turns out, that slow and steady wins the race and each of us had an experience on that trail that bonded us even more to each other and to Costa Rica and its riches. It was the penultimate treasure of self -discovery and conquest!
I am being a little melodramatic here - I admit it. But it was the most challenging trail we hiked. Anticipating the challenge, only part of the group went - the others went on a boat ride and saw all sorts of wildlife – monkeys, sloths, even snakes. We sweated, slipped and even fell a few times. But we proved ourselves and saw orchids, hot springs and mineral pools, volcanic vents, butterfly conventions and fern covered hillsides. At times it rained and at times the sun came out forming a light rainbow tinged cloud mist across the trail. Sublime.
Coming off of the trail - we all made it - we shared a late lunch with a beer - one of those beers you might have in life that never tasted so good before. Exhausted but sated, we slept all the way back to the hotel on the bus.
Upon our return, our bodies would soon feel the relief of hot springs at the Tabacon Hot Springs Resort for dinner and night of relaxing. It is good to challenge yourself now and again...and reap the reward!