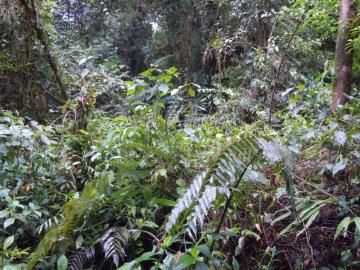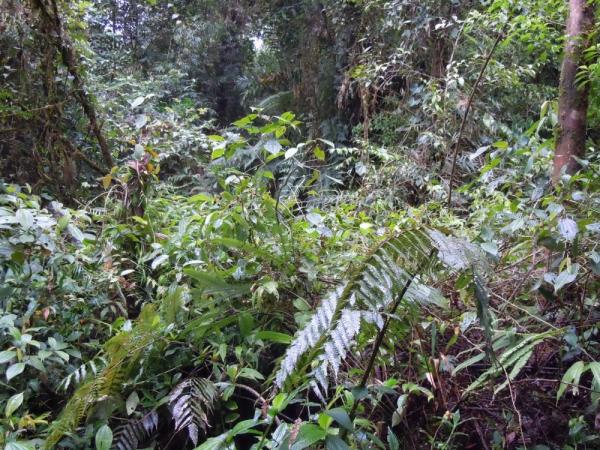 The next morning, we were off to CATIE Botanical Gardens. Marco, a CATIE guide and a student there greeted us with a flower and fruit snack. CATIE's mission is to protect and develop the many agricultural resources of Costa Rica including coffee, hearts of palm, and cocoa among other plants of commercial value and utilitarian use Marco gave a presentation explaining many of the important crops in Costa Rica with examples of the fruits on a demonstration table. Did you know that the red color in lipstick comes from the berries of a tree? Bixa orellena and our resident cosmetic sales rep tried it out for us. And did you know Toucans love cacao beans? We saw for ourselves as they flew – almost top heavy with their large bills in the grove of cocoa trees.
But as we toured the gardens, a transformation took place. Slowly but surely, we turned our guide into another La Orquidea Locos! One by one, we started pointing out each and every orchid on the orange trees, the coffee branches, nestled in the star-fruit bush. There was even an orchid seedling on his demonstration table attached to a coffee branch. Soon we knew we had made a convert and I would not be surprised to learn that his future tours include many of the orchids in the agricultural preserve.
Upon the return to Guayabo Lodge- were we done? Of course not! More orchids spotted on the driveway to the Lodge sent us scurrying to take more photos. Clusters of Epidendrum trialatum (as per Lankester) on a tree in a cow field.