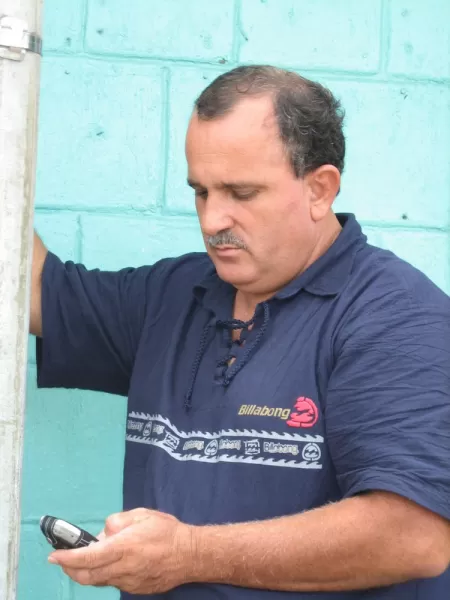 I was having a great night sleep, well deserved rest from some long days of travel, when at around 4 in the morning I began to hear horrendous screeching and howling outside. At first I ignored it, assuming it was in my dream, or in my imagination. After the sounds began to increase in volume and frequency -- and I became more conscious -- I realized that the howler monkeys outside were the cause, and that no, I was not in a dream, this was really happening! At first I found it to be almost mystical, and very neat to be able to hear that while sleeping cozy in my bed so close to these animals. But after about 5 minutes of enjoying the moment, I began to wish that they would be finished, or more on to another location, so that I could go back to sleep! It is interesting that pull one can experience between being absolutely fascinated by nature, and then the next feeling irritated by it. I did my best to just block out the sounds, and eventually did fall back to asleep, for which I was very appreciative.
This morning Marco and I decided to set out on a morning hike on a trail around the property. While I was half dazed with eyes glossed over from my shaky night of sleep, we were still able to see some animals scurrying about in the foliage. A coatimundi, a paca, or an agouti, we were not sure, as neither of us are wildlife experts! But we saw something fuzzy scurrying around, and I was able snap a picture of what looks like a furry ball of something! After our short hike, I returned to change into my swimsuit to go and take a dip in the nearby natural pool fed by a small waterfall. It was located an easy 5 minute walk from my cabin. The water felt nice and cool, a pleasant temperature compared the hot climate on the coast. While not that large, I was able to swim around a bit, sticking my head under the water to hear the sounds of the waterfall through echo underneath.
After returning to the cabin, Marco and I packed up to head on our way for a quick trip 10 kilometers north to visit Hacienda Baru, a private wildlife reserve with public trail systems, butterfly sanctuary, and their own zipline canopy tour. We walked through the butterfly sanctuary, looking at all the different species and colors. I knew that so many different kinds were even in existence! After this we walked through the trail systems, spotting a monkey troop jumping from one tree to another, as well as some other furry balls of something along the ground.
We continued after our short stroll through the park on the dirt road to Quepos. The area here is very well developed; the entire road over the hill between Quepos and Manuel Antonio is spotted with multiple hotels and restaurants. We arrived to our hotel, settled in, enjoyed dinner at a nearby restaurant and then I fell into bed for a long awaited full night of sleep.