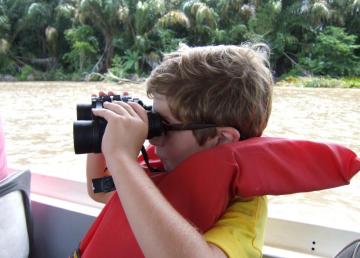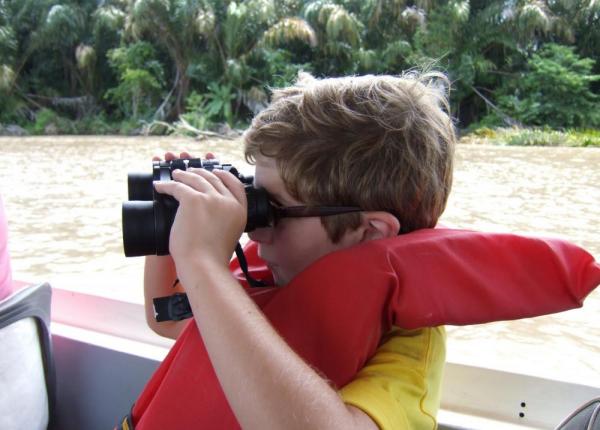 Manatus is a dream! The staff is fabulous and friendly, and the food and lodging are delightful. Our room was simply but elegantly furnished with four poster beds sporting lovely netting. The grounds are lovely and well-maintained. There is a nature hike right on the grounds (although I'm not sure I'd advise going it alone -- we got lost, and there were snakes and spiders aplenty to watch out for). Looking out at the river from the beautiful blue infinity pool is a great way to end a full afternoon of adventure.
On our first night, we went to the ocean and were privileged to locate a giant sea turtle laying her eggs. After some time and effort, she carefully buried them, and then slowly made her way back down the sandy beach and out into the waves. It was nice to know that this experience is thoughtfully managed in a way that nurtures and protects wildlife, while at the same time building human understanding and care for these magnificent creatures.
My son loved this incredible experience.