Day 8 – Today we board a small bus to join about a dozen others on a snorkel trip to Cano Island We pass through the town of Sierpa and see the biggest "mystery of Costa Rica," large round stone spheres weighing several thousands of pounds found on Isla de Cano, seven of which have been relocated to the area. The mysterious, ancient stones were removed by the United Fruit Company when it farmed the area with cacao and bananas. Over 300 off the stones were sold or given away for use as lawn ornaments. Today the government is trying to locate and return the stones. The United Fruit Company was kicked out of Costa Rica in the '80's for misusing pesticides and now African palm oil trees line the landscape, providing subsistence for several farmers in a co-op.

We board our boat for Cano island, part of the Marino Ballena National Park. To get there, we must cruise Costa Rica's largest mangrove forest, cut by canals leading out to the Pacific. Our captain of the small boat holding 12 passengers and three crew, expertly guides the boat past the breakers and out to the small island where we don our gear for snorkeling. The tide is in, the current strong, and the warm water is rolling as we jump overboard to snorkel the reef offshore. Visibility is fair and we view the colorful tropical fish. The surge is so strong that Caesar, our guide, insists we stay near him in the water. We see a massive circling school of fish that mesmerize us with their movements. Caesar captures a puffer fish, holding it out to us underwater to view before releasing it. The boat takes us to a beach onshore where the crew prepares lunch. The grey sand beach is being pounded by waves, but some brave souls still swim, snorkel, or surf. Cano Island is a popular place for picnics, scuba, and snorkeling as evidenced by several boats anchored offshore and the large number of people on the beach.

Returning back to the mainland, Caesar fulfils his promise to show us a boa constrictor, caimans which look like small crocodiles, and sloths. He differentiates the different types of mangroves, explains how they process the salt water to survive, and the effects of the tide on their environment. Unexpectedly, our boat develops a steering problem, loses power, and then crashes into the mangroves! The crew manage to repair the problem, though twice more the malfunction occurs. With the assistance of a tool kit from another boat, repairs finally allow us to limp back to the dock where we are glad to be out of the swamp before sunset! "Pura vida!" our guide declares as we disembark, laughing at the unexpected adventure we might have had after dark with the crocodiles in the mangroves!
Want to Go?
country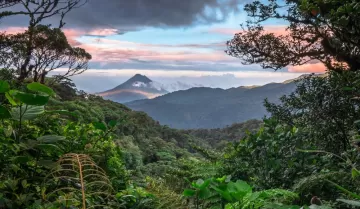 9 Day Tour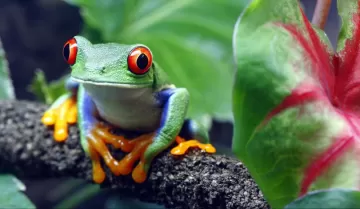 8 Day Tour