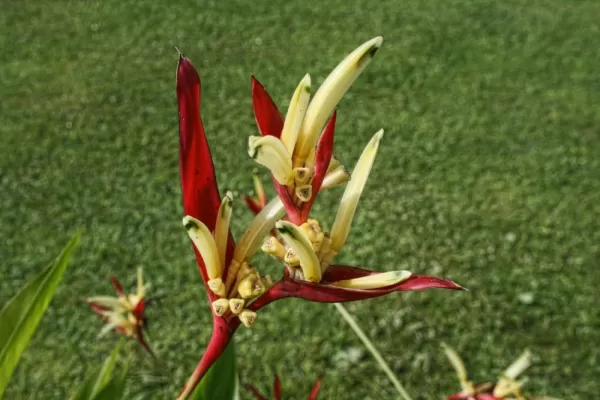 6:25am Pickup for a 2 day whitewater rafting extravaganza!!!
We both were looking forward to this part of the adventure! We were grouped with 3 other people! Two that were on the same Adventure Life tour as us! They became our family for the next two days as we risked our life and limbs on the waters of the Pacuare river! Our guide Raynaldo also became our Costa Rican buddy along the way!
After breakfast, we headed from the Rios Tropicales base onto the our starting point at the head of the river. Our journey would consist of approximately 20 miles of class 2-4 rapids. The first day would be approximately 9 miles with class 2 & 3 rapids, and the second day would consist of the following 11 miles and class 2-4 rapids!!! So this first day was more like a warmup for the second day.
On our way to our starting point for our journey, we got a very extensive safety lesson basically assuring us that we would fall into the water, and when that happens, we should not panic. We should simply open our eyes, close our mouth, and look for the raft! It was all very comical, but serious at the same time.
After waiting for a few moments waiting and listening to Cicadas which sounded like a giant chainsaw ripping through the rainforest, we grabbed our positions of the raft. We were both at the front which at first seemed intimidating, but in the end turned out to be the most secure position on the raft. We were given a brief lesson on how to row and what the direction calls would be, and then we were off!!!!
Right off the bat we hit larger rapids than either of us had ever been on. We got into the swing of things, and we rowed through the rainforest with the tall tropical trees surrounding us. Our guide pointed out trees that we would possibly see sloths in. We spotted Tucans and Yellowtail birds. The Yellowtail birds make sack nests that hang from tree branches. There were some trees with over 10 nests on their branches.
We came to one of the largest rapids we would be seeing this day, and Bryan and I locked into position always trying to look at each other and keep in sync with our strokes while water sprayed and splashed in our eyes. We hit a wave that felt like crashing into a solid wall. We were okay, but we felt the back of the raft fishtail and one of our more experienced rafting members was thrown from the raft. We quickly were able to get him back in the boat with no injuries, but it was definitely an eye opener to how easily one could be thrown around on these rapids. The excitement and relief was overwhelming at that moment. The rapid we had just hit was one of the smaller rapids we would be hitting on our rafting adventure and that was the one we lost a comrade on! It got most of us thinking about Day 2 of our adventure.
The rest of the rafting experience was fairly calm. We were able to pull the raft into an eddy and jump off a rock into a moving rapid. It was very thrilling! We jumped, the water hit us and turned over us, but soon we popped up and swam to the calm eddy. Another highlight of the day was lunchtime. We stopped and our guide led us to a small swimming pool in the middle of the rainforest where we swam and explored for a bit while lunch was prepared. This happened to be our first sighting of the largest Blue Butterfly we had ever seen. It was larger than your hand!!! Our lunch was wonderfully prepared! Sandwiches, fresh fruit, hearts of palm, and CREMAS (a cookie that energized our group and became a fun joke along the way!).
We were only about 45 minutes away from our lodge when we started rafting again. In this small amount of time, we learned how to surf on a raft which basically seems like you are stuck in the the rapid just floating over top of it and occasionally getting bogged down with water.
Once we arrived at our lodge which was tucked away in the rainforest we immediately got ready to go zip-lining!!! We had to hurry because it was about to rain, and we wouldn't be able to go if the lines got too wet. There were four lines, and it was rustic, rustic, rustic!!! The platforms were mostly secured to only large trees and swayed as people came in and landed. Also, we had to use our gloved and padded right hand as a brake instead of using some sort of friction from the pulley to slow down. It was a blast, but another point in the day when we felt that maybe we weren't doing something that was super safe!
We were able to explore the lodge area a bit, and the solidarity was amazing. There were under 20 people in the entire place in the middle of the rainforest. What bliss! And what a better place to enjoy some time as a newly married couple?! The butterflies flew around all of the hundreds of different types of flowers, and the sound of the river calmed us after our adventurous day. We had appetizers and drinks while we looked out over the river and watched the Tucans across the river. Night came and dinner was ready. Candles were lit, and we ate our most delicious meal of the entire trip! Jungle Chicken!!! and Watermelon alcoholic beverage!
After dinner, we sat and listened to the river on our very own private balcony!! Adrenaline and Tranquility brought us close together on this day and taught us what a good team we are!!!