At a Glance: Best Time for River Cruise in EuropeSeptember is perhaps the best month of the year to take a European river cruise with a perfect blend of weather and lighter crowds than the summer high-season.
Busy season: June-October
Shoulder season: March-May, September-December
Avoid: January-March
The Main River of southern Germany connects the Danube River to the east with the Rhine River to the northwest. As the Rhine's largest tributary and the primary artery between two of Europe's longest rivers, cruises that include the Main River are usually a bit longer - between 7 days and three weeks, crossing central Europe.
Make sure that you know what to expect in whichever season you choose to plan your cruise of the Main River:
The cruising season starts in March and runs through December
, though the most popular time to visit is either during the warm summer months or during the festive
Christmas Markets
of December.
Located right in the center of the European continent,
the best time to cruise the Main River is also the best time to cruise the Danube and Rhine Rivers.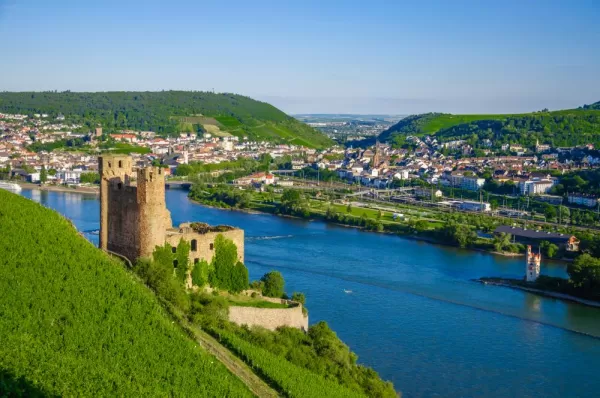 Summer river cruising on the Rhine, Main, and Danube June to August
Hot sunny days perfect for relaxing on the river or participating in the array of activities and tours that you will be enjoying your river cruise. The temperatures reach their peak in August, with some days and nights that are hot - if you like warm but not hot weather, plan to travel in June or September.
Springtime along the Main River - from March to May - is a cooler, rainier season
, but if you don't mind the damp weather it can be a good time to secure some deals. Just beware that heavy snowmelt or rain might cause your itinerary to be modified if the riverboat can't clear low bridges along the route.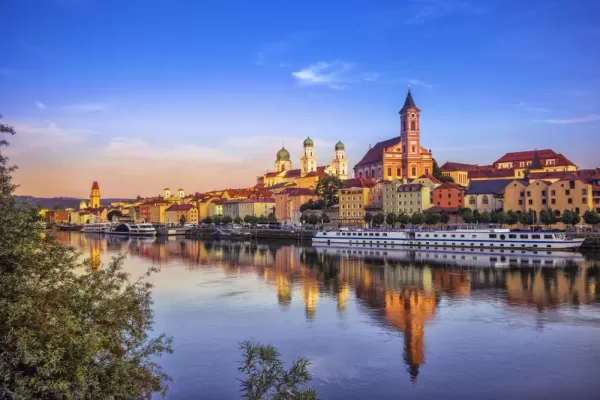 Fall shoulder season for European River cruises is in autumn (October-November)
, when temperatures begin to fall. This can be a beautiful time to see the leaves change color along the river valley while enjoying pleasant (though occasionally chilly) temperatures.
If you don't mind colder temperatures and hope to experience one of the most festive times of the year in
Germany
,
consider taking a Christmas Market cruise in November or December
. While you won't be able to do some of the summertime activities, you won't be disappointed as you explore the vibrant plazas and diverse Christmas Markets in each town along the way, bringing to life centuries-old traditions.