Today we had several options for shore excursions including a full day tour to Salzburg that most of the folks onboard decided to do. Ryan and I opted to travel a bit more off the beaten path and were rewarded with private tours, both for the morning and afternoon, since we were the only ones who had signed up.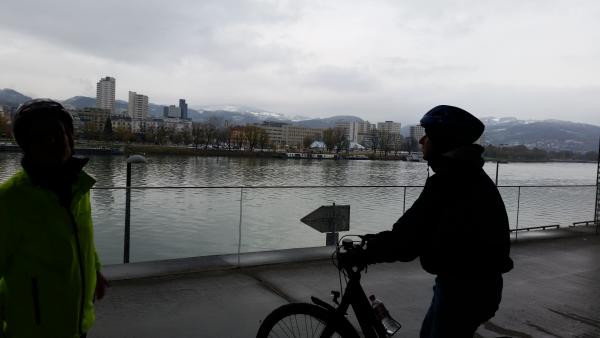 In the morning, we did a biking tour of Linz, Austria. Our bikes allowed us to see the standard city tour highlights plus a bit more. Our guide was wonderful and she shared quite openly about Linz' mixed history. From its wealthy medieval role as a key port along the Danube where salt could be distributed north to areas without this white gold, to its tragic association with Hitler and World War II armament production and on to modern efforts to embrace its history and move forward as a leader in art, culture and industry. 
The Christmas market here is a bit kitschy, but the lights decorating the market are lovely. They were designed by the art students and include an angel drawing water from the Danube up a straw and then scattering 'bubbles' of this water around the city in the form of lighted spheres.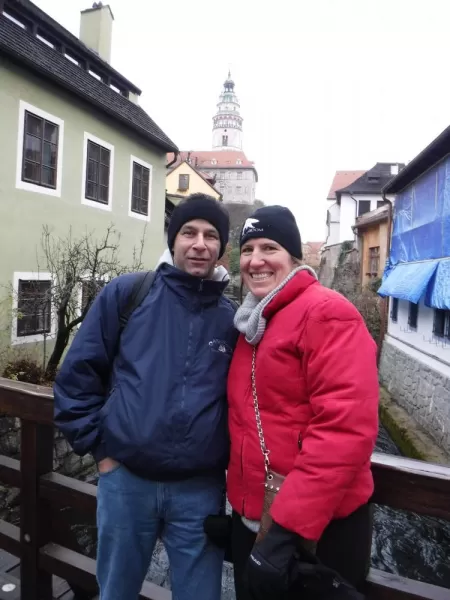 After our morning tour, we headed back to the ship for a quick brunch and then off on another private tour (with our own private bus) across the Czech border to the town of Cesky Krumlov. This charming medieval town has a stunning castle (only 1 square meter smaller than the Prague castle) with views over the city as well as traditional shops and restaurants. Though quickly becoming 'discovered', it is still far enough off the tourist track to feel relaxed and authentic. There's some fascinating history here as well including a claim to fame as the first makers of modern pencils and also a legend that predates Dracula and is rumored to have inspired parts of Bram Stoker's famous novel.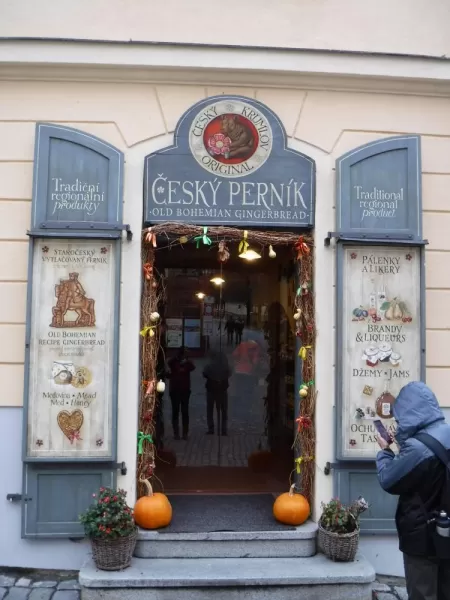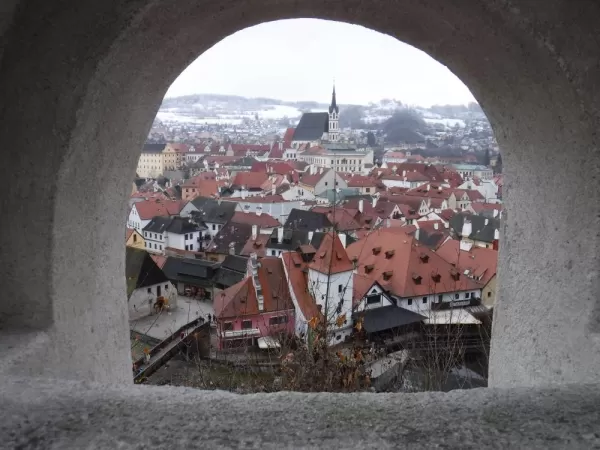 With a private guide, we were able to wander at our leisure, take photos, and stop for a hearty Czech lunch before heading back to the town of Linz where our ship was docked for the evening.