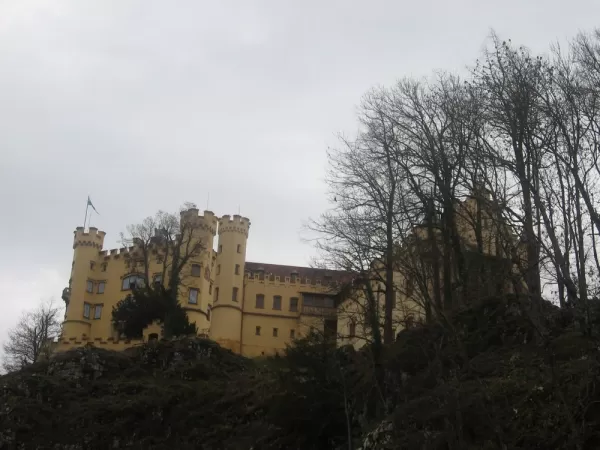 Today we all headed to Bayreuth, the nearest small city to their home. We saw Wagner's impressive home and wandered through the nearby gardens that are now a city park. From here, we headed into town for some traditional hot chocolate and then through the pedestrian zone to see some of the cute shops. Most cities in Germany have pedestrian-friendly outdoor shopping areas with few or no cars. These almost always have activities for kids as families are highly valued. Here they had a carousel so we let the kids each take a ride.
With a low population and the need for future workers, Germany has some of the most family-friendly policies in the world. Some examples include 12 months of maternity leave, at least two months paternity leave, Kindergeld (money paid to families each month from the government for each child), free insurance and higher education (something that is in the process of changing with much protest), and kids' entertainment nearly everywhere. They highly value families, both socially and politically. You can't go to the bakery, butcher, pharmacy, etc with children in Bavaria and not receive some little gift for the kids.
After the carousel, we decided to get some dinner. In the winter, they set up some wooden stands with Christmas lights that sell gluh-wein (hot spiced wine), sausages, and crepes to the Christmas shoppers in the Bayreuth city center. We sampled the food. Our friends had arranged for us to stay in a cottage of our own at Conrad's parents house. I was thankful for the privacy as this night both Matthew and I got very ill. Let's just say that I won't be having sausages or gluhwein for a long time.