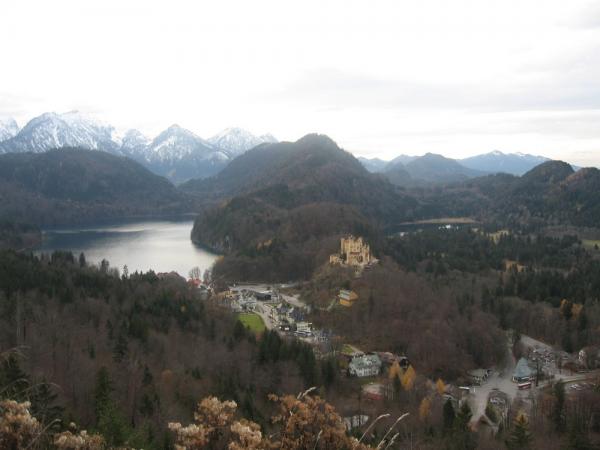 Today Ryan woke up feeling poor. He decided to rest at the cottage while Helen and I drove up to Bayreuth to search for my camera that I had lost there two days before. Fortunately, some nice person had turned it in at the Stadthaus, near the parking lot where we had parked. I was so grateful to have my camera back that I cried when the gentlemen smiled as he handed it back. We went to Helen's house to take some pictures of all the kids together and then I went back to check on Ryan. He decided that he was well enough to travel so we started the long drive to Fussen.
Enroute we stopped at a typical Autobahn rest area. The rest areas here are phenomenal. The bathrooms were immaculate. After you used the toilet, it automatically flushed and the toilet seat turned a full circle, being washed by a disinfectant as it traveled around. They had a gas station and an extensive food court where we all ordered seafood and soup. Then we found a table next to the kids' play area and let them burn off some energy.
We drove the rest of the way to Fussen and checked into a bed and breakfast. From the balcony of my dad's room, you could see Neuschwanstein on the hillside.