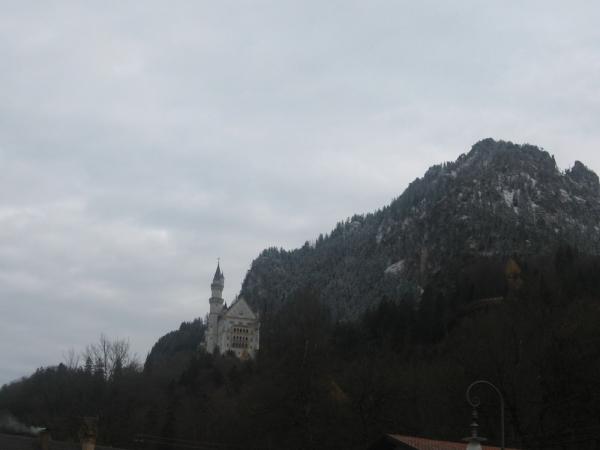 We spent a final morning with our friends Edith, Harald, Julian, and Enrico. I went shopping for Strumphosen (something in between long underwear and tights that are worn by children of both genders) for Matthew as the days were chilly and we were all catching colds. Then we returned to Edith's for one more traditional lunch of sausages (Weisswurst, weinerwurst, and bratwurst), mustard and pretzels before heading to Kirchenthumbach to visit our other friends there.
My dad arrived on the train into Pegnitz this evening and we went to pick him up. He was delayed for ~ an hour so Conrad and I went to the local grocery store to pick up a few items for our stay.
It was so wonderful to meet up with this incredible family again. The parents, Helen and Conrad, are from the UK and Germany respectively. Their 3 kids, ages 9, 6 and 3 speak eloquently in both languages. In fact, they can start a sentence in one language and then turn to someone else and finish in the other language. They quickly learned that we were english-speakers, though my dad's German was good enough to convince the youngest, Lily Mae, that he must be a German speaker so she would always change her language to address him.
These friends are vegetarian so we joined them for their own version of Brotzeit with lots of traditional German bread, cheese, and fruit.