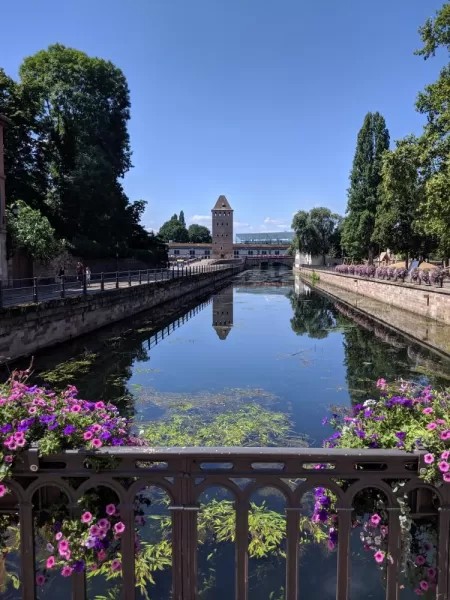 Since we were in the area, we decided to take the kids across the border to Strasbourg so they could get a taste of another country. We found a centrally located parking lot and headed out on foot to explore. I was on the quest for a patisserie to find a specific French pastry I remembered from 20 years ago. No luck finding that treat, but we did pick up a huge bag of croissants to take to our friends who we were visiting later in the day.
From there we grabbed some lunch at an outdoor cafe and did a bit of shopping. The girls picked up adorable hats and the shopkeeper was especially charmed with my youngest, Samantha, who looked like she fit right in as a French mademoiselle.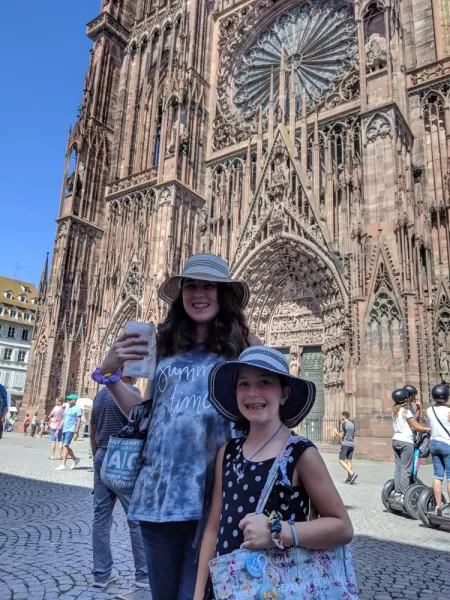 We then walked to the impressive cathedral. I now have two favorite cathedrals in the world- this one and one in Ortygia, Sicily. Both are super welcoming with beautiful stained glass.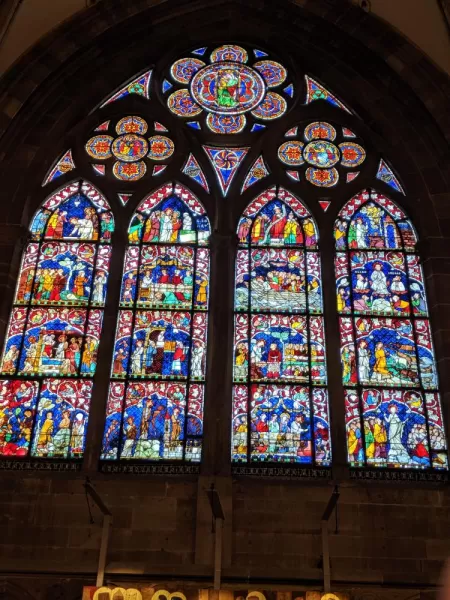 Strasbourg Cathedral also has an incredible astronomical clock that dates back to the 17th century.