Have questions? We're here.

Get inspired by the possibilities.
Change and customize this trip to make it yours.
Namibia and Victoria Falls
Example 11 Day Tour
Experience the beautiful diversity of Namibia and Victoria Falls on this exciting 11-day tour. Immerse yourself on safari in Etosha National Park and climb majestic sand dunes in Sossusvlei. In Damaraland we find ourselves searching for desert-adapted wildlife against a dramatic mountainous backdrop. A short flight over the Diamond Coast gives way to stunning, once-in-a-lifetime views of the coast and the famously preserved German cargo shipwreck. After exploring the vast landscape of Namibia, we end our trip at the base of the mighty Victoria Falls - a truly unforgettable experience. This combination program offers a variety of experiences in some of the southern Africa's most unique locations, leaving you with memories to last a lifetime.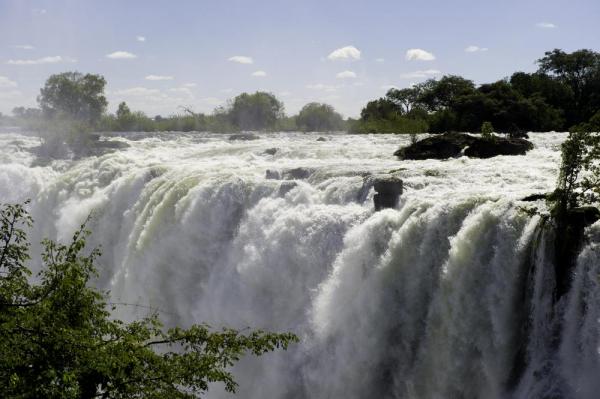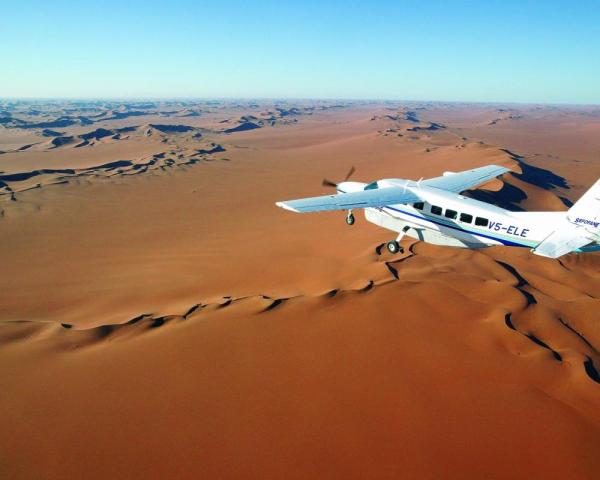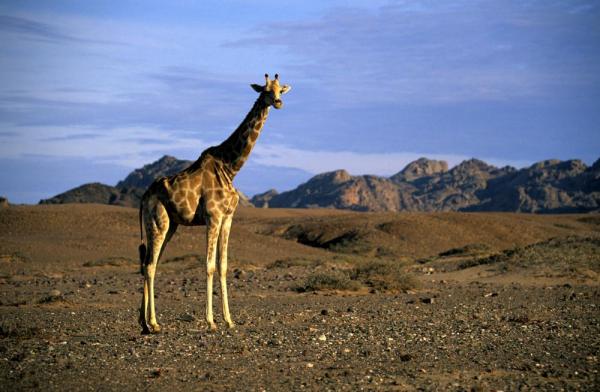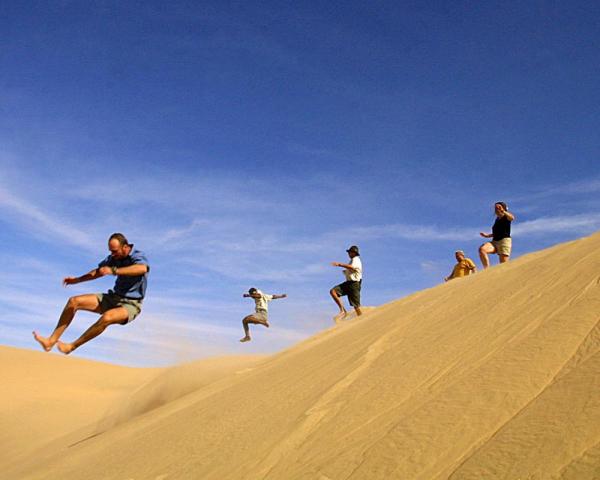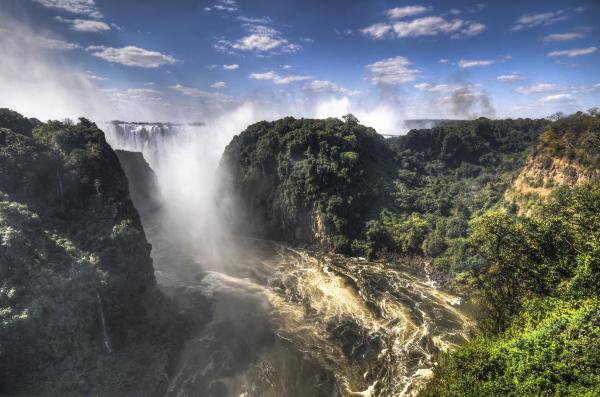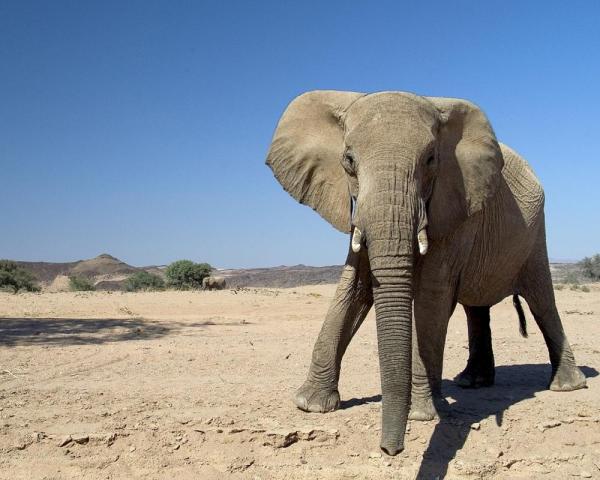 Explore the picturesque red sand dunes of Sossusvlei
Experience the vast solitude of Namibia's Damaraland
Visit the thunderous waters of Victoria Falls Waterfall
Search for wildlife while on safari in Etosha National Park
Full Itinerary
Expand All
Day 1: Arrive Windhoek, Namibia
Upon landing at Windhoek International Hosea Kutako Airoport, you are welcomed by a safari representative and transferred to your exclusive boutique hotel. The afternoon is yours to settle into your premier suite, explore some of Windhoek's city shops and rest from your flight. This evening you will meet your private safari guide for a briefing before dinner at the hotel or at one of the fine dining establishments in town.
Day 2: Transfer to Ongava Game Reserve
1 Breakfast, 1 Lunch, 1 Dinner
After breakfast we will set out for Andersson's at Ongava. Located on the 30,000ha private Ongava Game Reserve on the southern boundary of Etosha National Park, Ongava is an exceptional place from which to view Namibia's diverse wildlife. Time permitting, your guide will take you into the park for your first game drive. Alternatively, you might like to relax at camp, soaking in the peaceful scenery and observing any game that comes to drink from the camp's waterhole.
Day 3: Etosha National Park
1 Breakfast, 1 Lunch, 1 Dinner
Spend today on safari in Etosha National Park and Ongava Reserve in search of wildlife. With your guide you can decide to spend the entire day exploring the Park with lunch at a waterhole, or to split game drives in the early morning and late afternoon with a short break to spend by the pool at our safari camp. Etosha National Park covers 22,270 square kilometers in northwestern Namibia. Game viewing centers around the numerous springs and waterholes, and sightings often include elephant, lion, giraffe, blue wildebeest, eland, kudu, gemsbok (oryx), zebra, rhino, cheetah, leopard, hyena, honey badger and warthog, as well as the endemic black faced impala.

We return to the lodge at sunset, in time for an enjoyable dinner under the stars.
Day 4: Transfer to Damaraland
1 Breakfast, 1 Lunch, 1 Dinner
We continue onwards today, heading west into the vast and majestic landscapes that define the unique Damaraland area. Damaraland is an unexpected refuge for desert-adapted wildlife, such as desert-adapted elephant, giraffe, springbock, rhino and even some predators. In Damaraland the wildlife roam large tracks of unfenced desert landscapes, and sightings can therefore be challenging at times. However this is all part of the adventure in Namibia!

Arrive to camp in the mid to late afternoon. If time allows we may visit the Twyfelfontein rock engravings.

Settle in for another peaceful evening on safari, listening to the sounds of wildlife and awe-inspiring nature that surrounds you.


Day 5: Explore Damaraland
1 Breakfast, 1 Lunch, 1 Dinner
Rise early for breakfast before setting out on a 4x4 excursion along the ephemeral Aba-Huab and Huab River valley. We spend the morning exploring this incredible region, searching for the elusive game that calls this desert landscape home.

Return to camp for lunch. In the afternoon we have time to visit Twyfelfontein and other nearby attractions if you haven't already done so, or take time to relax at camp for some well-deserved leisure time.

Day 6: Fly to Sossusvlei
1 Breakfast, 1 Lunch, 1 Dinner
Transfer this morning to the Twyfelfontein Airstrip. Here we will say goodbye to our guide and board our scheduled light aircraft flight to the Namib Desert (stopping en-route in Swakopmund to re-fuel). The next two nights are spent in the middle of this mesmerizing desert, offering the unique opportunity to explore the massive red sand dunes of Sossusvlei.

Our flight from Swakopmund flies along the Diamond Coast, where weather permitting we are treated to a bird's eye view over the salt pans, Sandwich Harbor, abandoned minding camps and dune sea. A true highlight is the sighting of the Eduard Bohlen German cargo ship that ran aground in 1909 - this preserved shipwreck is a must-see for avid photographers!

Arrive at our Namib Desert lodge in the mid-afternoon. After settling in, you have the chance to take part in a shared afternoon activity or simply relax in the comforts of Hoodia Desert Lodge.


Day 7: Sossusvlei Sand Dunes
1 Breakfast, 1 Lunch, 1 Dinner
We awake early this morning for a magical excursion into the Namib Naukluft National Park. We enter the park gates at sunrise, capturing the dunes whilst the light is soft and the sun's shadows accentuate the dunes' towering shapes and curves. The Namib Naukluft National Park boasts some of the highest free-standing sand dunes in the world.

Your lodge-based guide will provide insight on the formation of the great Namib Desert and its myriad of creates and plants that survive in this formidable environment. After a full morning of exploration we will adjourn for a picnic breakfast in the shade of a camel thorn tree. Return to the lodge in the early afternoon for lunch, stopping along the way to view the Sesriem Canyon.

Enjoy the rest of the afternoon at your leisure.
Day 8: Fly to Windhoek
Today we return to Windhoek on a shared flight from Damaraland. Arrive in Windhoek and settle into your hotel for one last evening in Namibia. The evening is yours to spend as you wish.
Day 9: Fly to Victoria Falls
1 Breakfast, 1 Lunch, 1 Dinner
Rise early to catch your regional flight to Zimbabwe, home of the the thunderous wonder of Victoria Falls. Upon arrival you are met by a safari representative who will transfer you to your hotel for the next two nights.
Day 10: Victoria Falls
1 Breakfast, 1 Lunch, 1 Dinner
Today we have the opportunity to partake in variety of tours offered through Batonka Lodge. The lodge is also an ideal base from which to explore the mighty Victoria Falls. The "smoke that thunders" is located on the Zambezi River bordering Zambia and Zimbabwe, and is considered the largest waterfall in the world due to its impressive width of 5,604 feet. Few words can describe the feeling of standing at the base of nature's sheer power - this is a site not to be missed!
Day 11: Departure
After breakfast meet your transfer to Victoria Falls airport for your onward flight home. Or, continue your exploration of southern Africa with a safari in Zimbabwe or South Africa.
Dates & Prices
Notes
Select a Date
Rates may vary based on current exchange rate.
10 Breakfasts, 8 Lunches, 9 Dinners
10 Nights Accommodations
Accommodations as listed
Meals as listed
Ground transportation as listed
Professional, bilingual guide service as listed
Excursions and activities as listed
Gratuities
Travel Insurance
Personal Expenses
Flight costs (please request a quote)
Additional excursions during free time
Tourist Visa
When to Go
Good to ideal period to travel, and many people choose to visit at this time.
Chance for unpredictable weather but with fewer visitors.
Inquire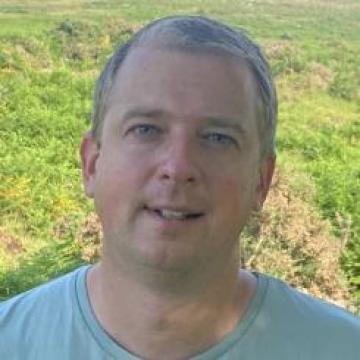 We Love to Talk Travel
Call
1.800.344.6118
or
Chat Now
Beyond expectations! Then again we weren't sure what to expect. Lovely stay at the lodge, met other like-minded travelers (many had their trips planned by Adventure Life) and the owner was a gracious hostess. It felt like you were one happy family, visiting with a favorite aunt.
Nancy Sin
Namibia Travel Guide
Favorite Namibia Tours & Cruises