Have questions? We're here.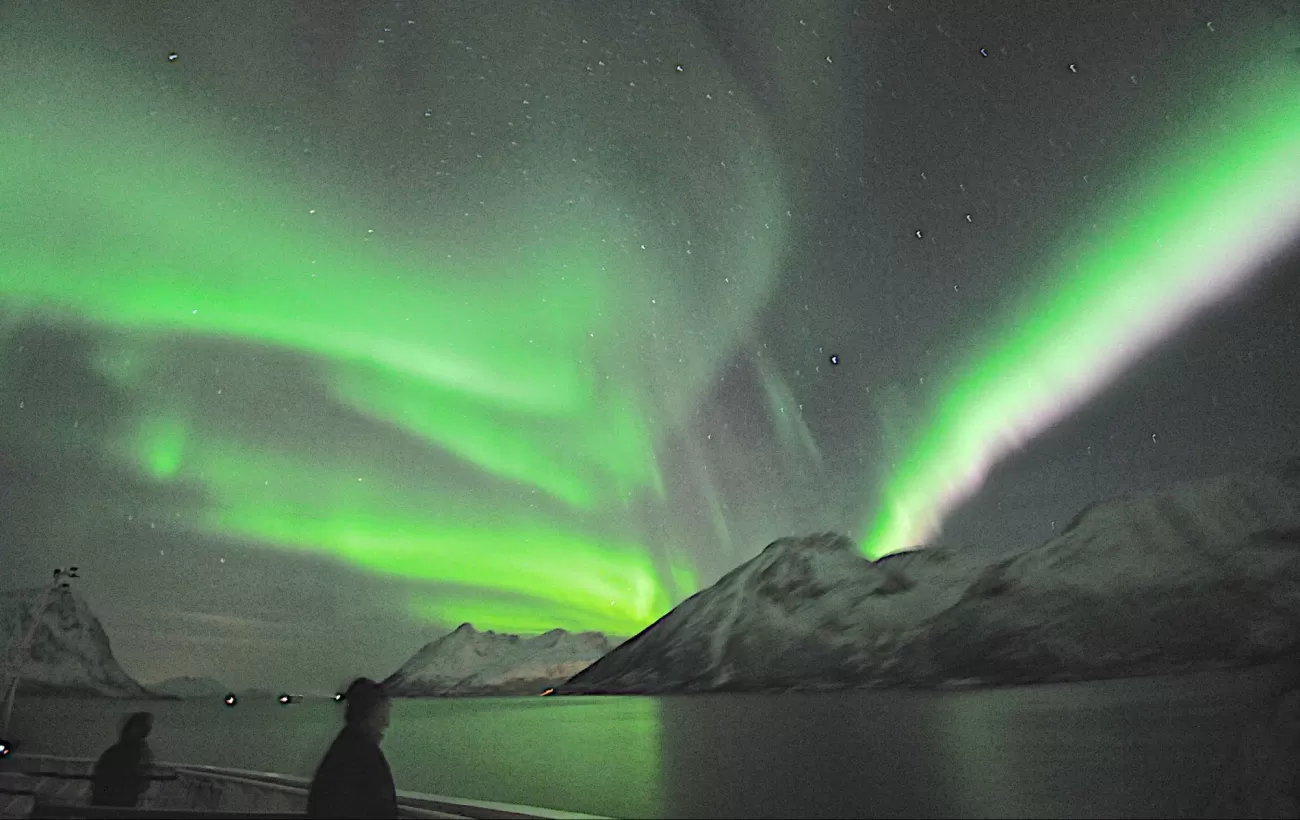 The Northwest Passage - In the Wake of the Great Explorers
Reykjavik - Vancouver - Example 27 Day Cruise aboard MS Fridtjof Nansen
Get inspired by the possibilities.
Build your ideal trip.
Depart Reykjavik and sail along the Denmark Strait to Prince Christian Sound, the Inuit homeland of Nunavut on Baffin Island. This voyage takes you across the Davis Strait and into the Northwest Passage. Explore the islands that dot this famously difficult nautical passage. Discover potential sites amidst stunning scenery, wildlife, and Inuit villages. Keep an eye out for polar bears, narwhals, and bowhead whales eating off the shore of Baffin Island as the ship approaches the Northwest Passage. Depending on the sea and weather, excursion trips amid ice floes are planned. From the Arctic Ocean, the Northwest Passage continues west through the Amundsen Gulf, Beaufort Sea, Chukchi Sea, and Bering Strait. This expedition cruise encompasses the Arctic's many features, from magnificent landscapes to unique species and civilizations.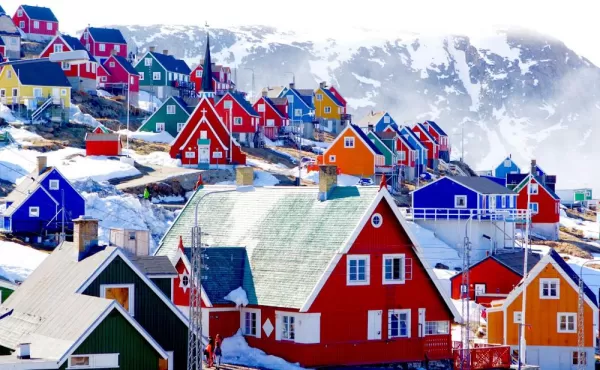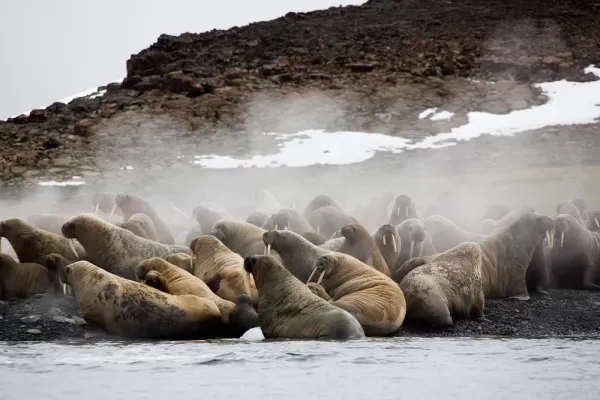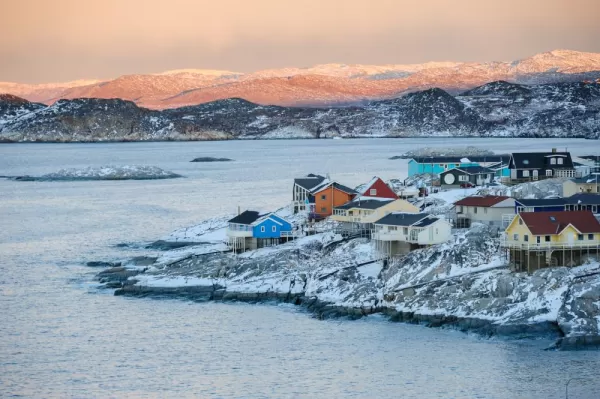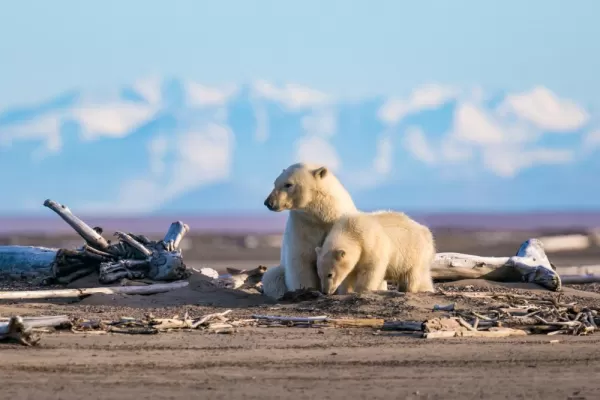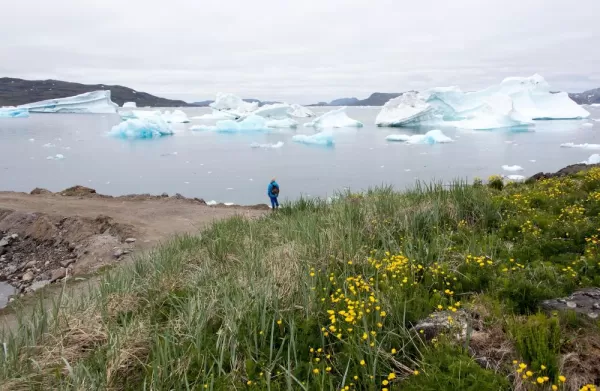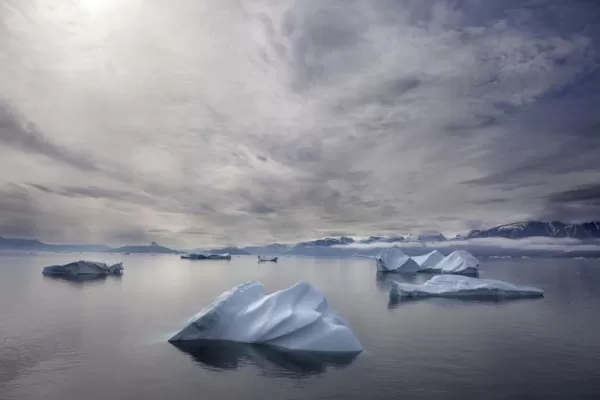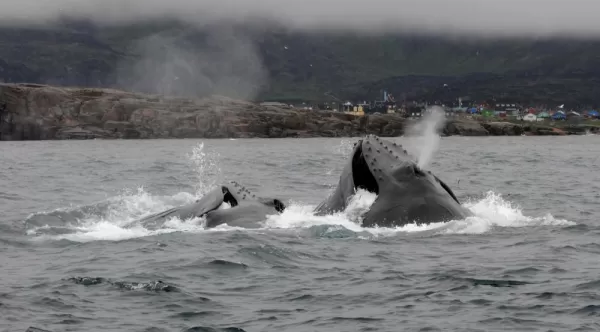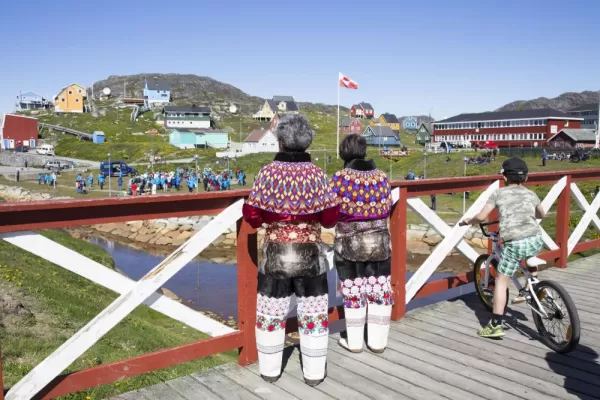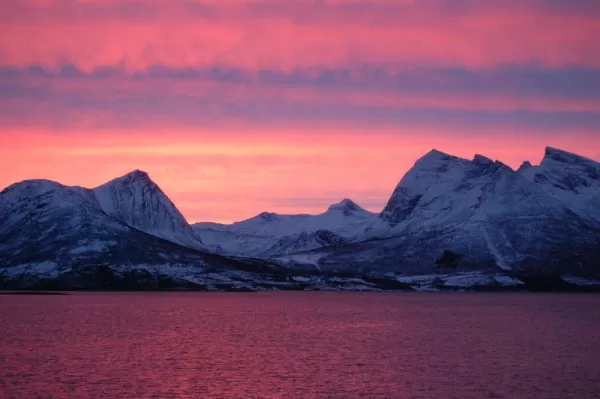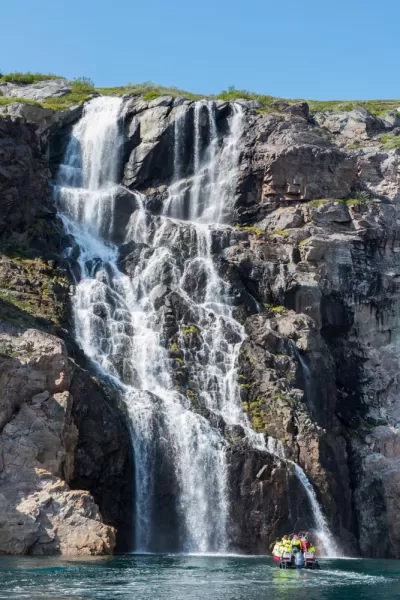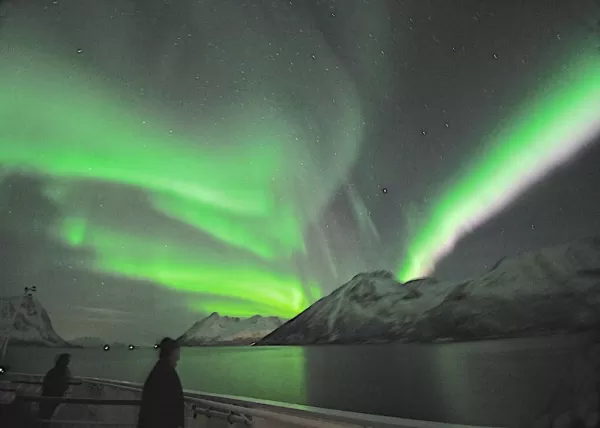 Explore the city of Reykjavik, Iceland's famous capital.
Visit the capital of Greenland, Nuuk. A place where old and new traditions meet and the picturesque colorful settlement.
Travel to Greenland, Nunavut, and the Northwest Territories in one sailing.
Observe unique wildlife including Arctic foxes, belugas, and polar bears.
Full Itinerary
Expand All
Day 1: Reykjavík, Iceland | Embark
the adventure starts in Reykjavik, the northernmost capital in the world. Reykjavik is simultaneously quaint and cosmopolitan. This small city is the perfect size for a walking tour, packed full of art, culture, and history.   Take a stroll along Laugavegur, the main shopping street, with its boutiques and outdoor shops. You might like to pick up some Icelandic knitwear, famous for its quality, style, and warmth. You can also head towards the architecturally striking Hallgrimskirkja Cathedral. Art lovers can visit the Reykjavik Art Museum, National Gallery, and the many smaller galleries and museums dotting the city. 

In the afternoon, embark on the MS Fridtjof Nansen for your exciting cruise along the Northwest Passage.
Day 2-3: Denmark Strait
2 Breakfasts, 2 Lunches, 2 Dinners
Ease into your adventure as you spend today at sea on the way to the Northwest Passage. The Denmark Strait is the site of the Worlds largest waterfall underwater! The mixture of warm and cold currents plus the strong winds means that the waters are sometimes a bit choppy. Aboard the ship, have time to relax, get to know your fellow travelers, and check out the onboard facilities. In the Science Center, the Expedition Team will hold lecture programs on the wildlife and ecosystems of the Arctic, preparing you for the adventure ahead. The crew will talk through important guidelines from AECO, the Association of Arctic Expedition Cruise Operators. Learn how to protect wildlife habitats, keep a safe distance from animals, and visit Arctic communities in a dignified and respectful way. If you feel like getting active, you can hit the gym and get your pulse up. You'll also have access to a sauna, an infinity pool, and two outdoor hot tubs. Drinks can be enjoyed in the panoramic Explorer Lounge & Bar too. While settling into a sofa and watching the rhythmic ocean waves roll by outside.
Day 4: Prince Christian Sound
1 Breakfast, 1 Lunch, 1 Dinner
Get ready to marvel at some of the most stunning views on the planet in the Prince Christian Sound region. This southern Greenland sound connects the Labrador Sea and the Irminger Sea, separating the mainland from the Cape Farewell Archipelago. The 60-mile waterway is surrounded by granite mountains with sharp peaks with some that can reach up to 7,200 ft. The maze of geological patterns in the rock face, from deep cracks and crevasses to lines of black lichen that seem to seep from the stone-like paint. The muted greys and rusted greens of the mountains stand in contrast to the bright white of the many glaciers you'll see. These slow-moving masses of ice grind their way from the enormous Greenlandic Ice Sheet and flow straight into the sound, calving white-blue icebergs of all sizes, shades, and shapes. Understand why 15th-century Italian explorer John Cabot famously described Prince Christian Sound as 'a river of melted ice. Get your camera ready and join the Expedition Team on the observation deck.
Day 5: Ivittuut, Greenland
1 Breakfast, 1 Lunch, 1 Dinner
Ivittuut is a mining outpost of long-forgotten specters, some old and some even older. This was once a busy cryolite mining station nowadays, the only inhabitants you might see are wandering muskoxen grazing the overgrown grass around the abandoned buildings. Amazing at it sounds, Ivittuut once played a key role in history, arguably allowing the Allies to win the Second World War. This mining outpost was the largest cryolite mine in the world, where cryolite is a naturally occurring rare mineral used in the production of aluminum alloys.
Day 6: Nuuk, Greenland
1 Breakfast, 1 Lunch, 1 Dinner
Nuuk was settled in 1728, which makes it the oldest settlement in the nation. And although Greenland's capital is classed as a city, fewer than 17,000 people call it home. The name Nuuk means peninsula, and it's located at the mouth of a system of spectacular fjords and mountains. The first thing you'll notice about this low-rise settlement is how colorful the houses are, with red, green, blue, and yellow buildings standing out against the icy black and white backdrop of the mountains.

Today Nuuk is a place where old and new traditions meet, from the picturesque old buildings dotting the edge of the fjord to the ultra-modern architecture of the Greenlandic Parliament and the wave-shaped Katuaq Cultural Centre inspired by the Northern Lights. Visit the oldest building in Greenland at Hans Egede's House, constructed in 1721, by the Norwegian missionary who is credited as founding the city. Elsewhere in the city, you can look for a statue and a church named after him.
Day 7-8: Labrador Sea
2 Breakfasts, 2 Lunches, 2 Dinners
Named for English explorer John Davis, who led expeditions here searching for a route through the Northwest Passage between 1585 and 1587. Davis was the first to draw attention to seal hunting and whaling possibilities in the area, and to show that the Newfoundland cod fisheries extended this far north. While sailing across the Labrador Sea, continue to enjoy informative presentations by the Expedition Team. Some of their topics could include wildlife you might see in Northern Labrador, Inuit culture, expedition photography, and historic explorers of the Canadian Arctic.  
Day 9-21: Northwest Passage
13 Breakfasts, 13 Lunches, 13 Dinners
It's now time for us to attempt to make a complete transit of the Northwest Passage. Since the 15th century, there have been fewer than a hundred successful attempts at sailing through the Passage. James Cook famously attempted it in 1776 and many are familiar with the ill-fated Franklin expedition of 1845. The first to conquer the Northwest Passage by ship was Norwegian explorer Roald Amundsen on an expedition that lasted from 1903 to 1906. Now, in the modern era aboard our state-of-the-art expedition ship MS Fridtjof Nansen, we'll enter the Northwest Passage on our own adventure, aiming to sail through to Alaska.
Day 22-25: At Sea
4 Breakfasts, 4 Lunches, 4 Dinners
These final days at sea give you all the time you need to unwind and reflect on your adventure through the Northwest Passage. While away a few hours by the infinity pool, soaking in a hot tub, or relaxing in the sauna. There's also the indoor gym and outdoor running track where you can keep fit and active. The Expedition Team will continue their informative lecture program in the Science Center. Topics, ranging from wildlife, tectonic activity, glaciology, or local history and culture, are designed to help you appreciate the areas you're sailing through and inform about your upcoming landings.
Day 26: Nome, Alaska | Disembark | Flight to Vancouver, Canada
Situated on the Seward Peninsula, Nome's name went down in Alaskan history the day the 'Three Lucky Swedes' discovered gold at Anvil Creek in 1898. Prospectors soon flocked in from the Yukon and San Francisco in steamers. The town also marked the end point of three of Roald Amundsen's great expeditions: the Northwest Passage in 1906, the Northeast Passage in 1921, and an aircraft attempt to the North Pole in 1926. It seems only fitting that our expedition through the Northwest Passage will also come to an end here.

After disembarking, fly from Nome to Vancouver and spend the night in a centrally-located hotel.
Day 27: Vancouver, Canada
Your adventure ends in Vancouver. Set amidst beautiful mountain scenery and the waters of English Bay, Vancouver is both bustling seaport and cosmopolitan city. 
Disembark after breakfast and transfer to the airport for your included flight to Seattle.
Dates & Prices
Select a Date
Outside cabin on lower/middle deck(RS)
183 sq ft, Cabins on middle decks with queen bed

Select a Date
Outside Cabin on Lower/Middle Decks (RR)
205–248 sq ft, Larger cabins on middle decks with flexible sleeping arrangements, some with sofa bed. Most are 215 sq ft.

Select a Date
Outside cabin on upper deck
High deck cabins with balcony. Spacious cabins, different sizes, flexible sleeping arrangements, some with sofabed, TV, kettle, tea and coffee. Please note: This cabin is automatically made with a double bed. To order twin beds, please notify us at time of booking.

Select a Date
Outside Cabin on Lower/Middle Decks (TY)(TT)
258–291 sq ft, Large cabins without balcony. On middle decks, with flexible sleeping arrangements, sofa bed, amenity kit, kettle, tea and coffee.

Select a Date
Outside Cabin with Balcony (XT)(XTD)(XY)
161–205 sq ft, Spacious high-deck cabins with a balcony, flexible sleeping arrangements, some with sofa bed, amenity kit, kettle, tea and coffee

Select a Date
Corner Suite (MF)
237 sq ft, Corner suite with large windows, without a balcony, with flexible sleeping arrangements, mini-bar, amenity kit, bathrobe, kettle, tea and coffee, espresso maker.

Select a Date
Suite with Balcony (ME)
215–301 sq ft, Suites with a private balcony on high decks, with flexible sleeping arrangements, some with sofa bed, mini-bar, amenity kit, bathrobe, kettle, tea and coffee, espresso maker

Select a Date
Large Suite with Balcony (MD)
377 sq ft, Large corner suite with a private balcony, flexible sleeping arrangements, sofa bed, mini-bar, amenity kit, bathrobe, kettle, espresso maker. Accessible to guests with limited mobility.

Select a Date
Corner Suite with Balcony (MC)
215–323 sq ft, Aft corner suites with a private balcony and hot tub, large windows, flexible sleeping arrangements, some with sofa bed, mini-bar, amenity kit, bathrobe, kettle, tea and coffee, espresso maker.

Select a Date
XL Suite (MB)
474 sq ft, Extra-large corner suites without a balcony. Aft corner suites with sofa bed, flexible sleeping arrangements, large windows, mini-bar, amenity kit, bathrobe, kettle, tea and coffee, espresso maker.

Select a Date
XL Suite with Balcony (MA)
495–517 sq ft, Extra-large corner suites with a private balcony. The ship's most spacious cabins, with large windows, flexible sleeping arrangements, sofa bed, mini-bar, amenity kit, bathrobe, kettle, tea and coffee, espresso maker.
25 Breakfasts, 24 Lunches, 25 Dinners
26 Nights Accommodations
Accommodations as listed
Ground transportation as listed
Activities as listed
Meals as listed
Access to a 24-7 Emergency line while traveling
Photography Guide on Expedition Team

Complimentary Expedition Jacket
Loan of Boots, Trekking Poles, & All Equipment for Activities
Photos & Film/Video Footage from the Voyage Shared in The Expedition Logbook
Wine, beer, juice, and soft drinks served with lunch and dinner on board ship
Coffee and tea are included throughout the day. Beverages (beer and wine, sodas, and mineral water in all ship restaurants)
Complimentary Wi-Fi on board. Be aware that we sail in remote areas with very limited connection. Streaming is not supported.
À la carte restaurant Lindstrøm included for suite guests
All transfers between Airport, Hotel and Ship
Economy flight from Nome to Vancouver
Overnight in Vancouver after the expedition cruise including breakfast
Gratuities
Travel Insurance
Personal Expenses
Flight costs (please request a quote)
Additional excursions during free time
Fuel and transportation surcharges (when applicable)
Luggage Handling
Inquire
This was my first experience with Adventure Life - and I couldn't have been more pleased with the trip. The guides and local staff in both Buenos Aires and Uruguay were terrific - extremely helpful and accommodating. I really enjoyed meeting the friendly staff in Buenos Aires in person (I left my bags with them for the afternoon).
Karen Snider
Northwest Passage Travel Guide
Favorite Northwest Passage All Trips