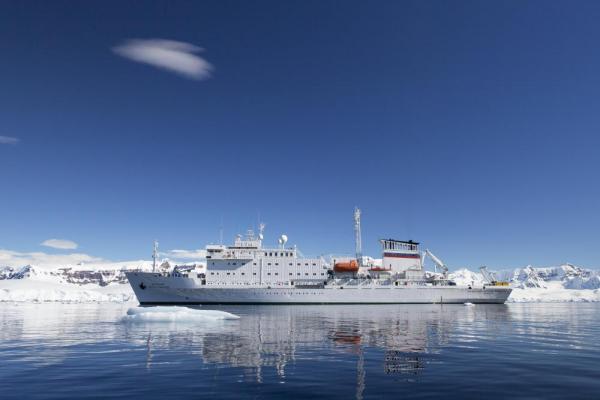 Captain Sir John Franklin departed England in 1845 on his fourth, and final, Arctic expedition. A Royal Navy officer and experienced explorer, Franklin was leading this voyage that was meant to traverse the final unnavigated areas of the Northwest Passage. The two ships on the expedition, the Erebus and Terror, became icebound in Victoria Straight off of King William Island, and all 129 passengers were lost, including Franklin. There have been multiple searches for the vessels by expeditions throughout history but to no avail.
Adventure Life partner, One Ocean Expeditions, has been invited by The Canadian Government on the Parks Canada led "Victoria Strait Expedition" - to finally find those fabled ships! This is a huge honor as it highlights One Ocean Expeditions' capabilities and experience as a polar operator and as a world leader in safe and sustainable polar logistics. As a partner, Adventure Life is excited and privileged to be able to grant our travelers this opportunity of a lifetime! This expedition is monumental and could very well complete a major chapter of polar exploration history.
The Akademik Sergey Vavilov/One Ocean Voyager will embark on this special expedition in Halifax on August 15th and commence in Resolute on August 26th. Travelers are invited to join the search for Franklin's lost ships on the "Victoria Strait Expedition" on the Akademik Sergey Vavilov/One Ocean Voyager in August 2014. A very small number of spots are available for passengers, so participating will be an exceptional opportunity. To find out more about this special departure, contact Adventure Life at 800-344-6118.