Tierra del Fuego National Park is Argentina's southernmost protected natural area as well as its first coastal national park. The land comprises 240 square miles of extreme geography matched by wild weather, and a juxtaposition of native and introduced animal life.

Over thousands of years, two tectonic plates pushing against each other have slowly uplifted magnificent mountains that rise to extreme points above the nearby sea. Low plunging valleys, where you can find glacial lakes and flowing rivers, separate high-reaching peaks. The plant life in this area contrasts between beech forests with boggy under-stories of moss and fern, and fragile high-alpine glacial terrain, both of which are affected by the weather patterns found here.

Both the Atlantic and the Pacific oceans border the archipelago on which the Tierra del Fuego National Park is located. Being uniquely nestled between these two huge bodies of water creates a dynamic weather system. Wind whipping in from the seas constantly brings in clouds and heavy coastal rainstorms. As a result, resilient plants such as thorny bushes, tough shrubs and even trees grow at 45-degree angles, finding no refuge from the persistent wind. The best time to visit this national park is mid-November through the end of March, though even during these months wild winds bring out a sense of adventure in the park's visitors. They will tell you though, that the sights and experiences you'll find on this frontier-like setting are well worth it.

Travelers most commonly come to Patagonia for hiking, fishing, wildlife watching or beachcombing. For people looking for an easy trek, wonderful winding trails provide a spectacular show of diverse beech forests and panoramic views that are sure to forever be treasured memories. For the wildlife enthusiast the Tierra del Fuego is a great place to spot many different species of animals, both native, such as the Magellenic woodpecker, Black Chested Buzzard eagle, albatross, Steamer ducks, and Red fox as well as introduced species such as the North American beaver and European rabbit. These introduced species, originally brought to the area for cash crop production, now cause immense ecological damage and pose great challenges to finding a solution for their removal or eradication. People touring will not have a difficult time spotting skittering rabbits, as their numbers are abundant, and evidence of the beaver's beech tree lumbering is not hard to miss.

Visitors can experience Tierra del Fuego on a number of Adventure Life's journeys, including the 9-day Awesome Argentina tour, 11-day End of the World combination cruise and hiking trip, and 5-day and 8-day cruises aboard the newly constructed Mare Australis.

Author Andrea Woodworth is a graduate of the University of Oregon and was an intern at Adventure Life Journeys.
Want to Go?
country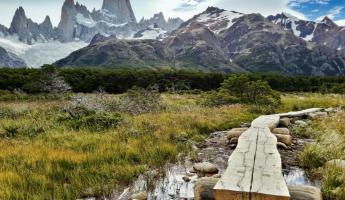 country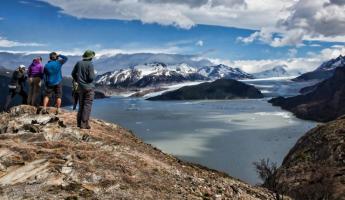 continent