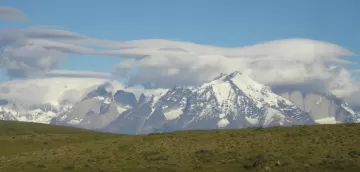 AA 4531 Departs CVG 10:30 AM, Arrives MIA 1:10 PM (scheduled)
I had to make a run to pick up some last minute items on Friday night, so just a little last minute chaos before leaving on the trip. Then of course there's always that feeling as you leave that you've left something behind or forgotten to turn off some appliance or something that flits in the back of your mind as you're driving to the airport. Arrived at the airport, checked in, and sat down for some breakfast before catching the flight. Slightly ticked that the flight was running late even with my 7 hour layover, because the Ohio State/Michigan game was kicking off at 12:00 and I wanted to watch as much of the game as possible. We were only delayed by 20 minutes or so, so it wasn't a huge deal.
Flight to Miami was down on a ERJ-140, thankfully I had picked a spot on the single seat side, so I had both a window and an aisle seat on these typically small, cramped planes.
AA 7701 (LA 501), Departs MIA 8:30 PM, Arrives SCL 6:50 AM (+1 day) (Scheduled)
Apologies in advance to the people of Miami, but it simply must be said, that at least at the current time, your airport is an absolute mess. A lot of construction going on to improve the airport, so hopefully this will change in the future, but wow. I landed on my little regional jet at the remote "D" gates and was bussed over to the concourse. Guess as long as the weather is good for significant portions of the year this is OK, but D35 is a slum. Thankfully I was arriving and not departing. My next challenge was then finding a restaurant/bar with the Buckeyes game. Apparently I turned the wrong way in concourse D at first but I eventually found the one restaurant with a TV that was thankfully showing the game.
Found a seat at the bar to watch the Buckeye Defense treating Michigan like a chew toy. Caught the second half of the football game with a burger, a beer (OK maybe more than "a" beer), and some convesation with my fellow barmates. Two sisters to my right were headed to Lima, Peru and then on to Cusco for a Machu Picchu trek and a couple of friends to my left were bound for Santiago (but in the Dominican Republic) for a friends and co-workers gathering over the Thanksgiving Holiday. Sounds like other people had the idea of incorporating travel over the holiday week as well.
After the Buckeyes claimed the Big Ten championship and a Rose Bowl bid (or so I thought at the time) and after a bit more football and beer, I needed to cash out my tab and find some facilities. So I wished my new acquaintances good luck with their travels and departed. Of course I return home to find out that the college football landscape has literally imploded over the two weekends I was gone and the Buckeyes are bound for the National Title game again. Excuse me while I hope for a better performance than last year against Florida.
While it was only 4:30 or so I decided to finally make my transfer over from Concourse D to Concourse J for my LAN Airlines flight to Santiago. Unfortunately this meant a trip outside the secured area. Outisde security I wandered through a few shops making my way down to the brand new South Terminal. Recleared security and entered the new concourse area. This facility was immaculate compared to the concouses in the Central Terminal. The only problem here being that newly opened none of the shops/restaurants/other facilities were ready. So all that was available were two small snack stands. Luckily with time to kill I did find that Concourse H (connected inside security) did have some things open and available prior to my 8:30 flight.
After the long wait it was finally time to board the 767-300 and depart for South America.