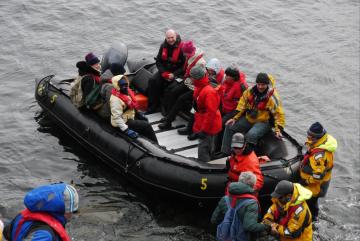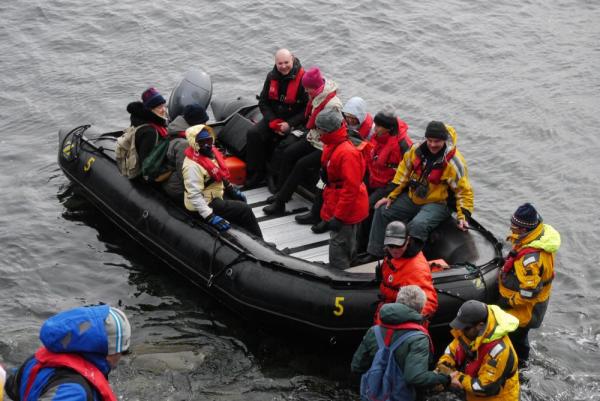 Second day on Ruta 40: the road was the same, as yesterday, but now mostly hard-surfaced and we were running faster. Th landscape changed only in late afternoon, about a hundred kilometers before Bariloche: many beautiful lakes, pine forests, and flowers. The road passed close to big mountains that looked like Switzerland, not so much Patagonia.
At about 8 pm we came to Bariloche and reached our hotel. Our backpacks were dusty after Ruta 40, and we were tired. The hotel seemed for us as paradise after two days inside a bus. It was placed above downtown and had an excellent view of the lake.
In the evening we watched the stars. It was a first our starry night in the southern hemisphere. It was all so unusual with the stars big and bright. We saw many new constellations in the sky, like the Southern Cross or Carina. Orion was straight in front of our eyes and even the stars of Pleiades were to be seen, but there was some strangeness in the sky. Pleiades were on the left from Orion, not on the right, as at home. Orion was turned over, as well as other constellations we recognized. The reason was understandable. All the stars were set as usual. There were no any changes in the Universe, but we were standing with our heads down.