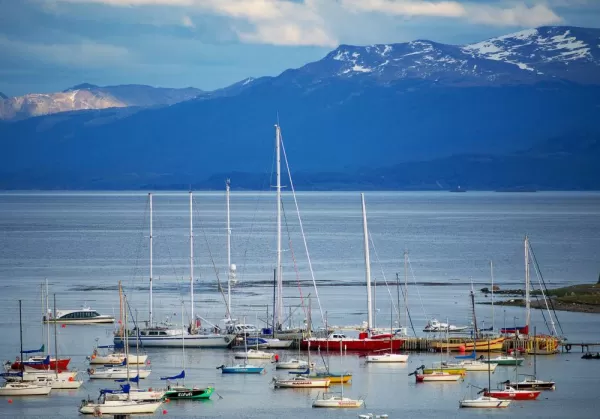 Farewell, Patagonia! Hello, Civilization! We met you again at Bariloche airport! How nice it was on road 40! We had no other choices - one bus, one road, one person, one hundred kilometers! And we had many flights, but all of them delayed. Thus, as usual, we had to wait!
We reached Buenos Aires at night. As I wrote before, Bariloche seemed busy to us. But now we realized, it was very quiet in comparison with this Buenos Aires! Everything was shiny, flashing, and noisy. Traffic jams were everywhere on the roads. General unrest was in the city and bonfires burned in some streets. The police on motorcycles with sirens rushed up and down the city streets. Our driver hardly found the roundabout road to our hotel. It was in dark because of problems with electricity.
Unfortunately, all comes to pass with time. Today we left a kingdom of nature where we spent three wonderful weeks, and returned to civilization - into the kingdom of the bulldozer and concrete mixer.