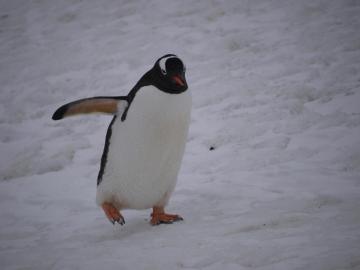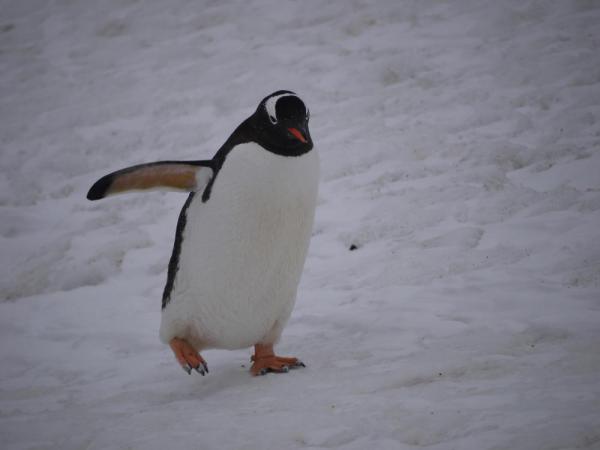 As I had already said, the main touristic attraction here is a trip to the Beagle Channel islands. Certainly we wanted to make it. Yesterday we found several boat tour booking desks at the sea port. There are many possibilities here: boat tours to a lighthouse, Puerto Williams, bird islands and sea-lion or penguin colonies, with landings and without. All were very interesting, but we needed to choose the only one. We rejected Puerto Williams, because it was scheduled during our Antarctic cruise. We also hoped to see many penguins in Antarctica, so we rejected penguins also. Boats were also very different. After some hesitation we had chosen a smallest boat and a half a day excursion to lighthouse, bird islands and sea-lion colonies. A short landing was also promised to us.
I believe our chose was the best! There were only twenty passengers in our ship, and our guide was excellent! She was speaking English well, and told us many interesting things about Beagle Channel, its history, navigation, aborigines and wildlife.
Our boat was small enough to approach very close to the rocks. We could watch seals and cormorants closer than it is usually possible in zoo. Life on the rocks is very active. Everything is moving, flying, jumping screaming, and certainly smelling. We could see all the details of it with the open upper deck of our boat as a good viewpoint, like the balcony in a theater.
We passed also very close to the lighthouse Faro del Fin del Mundo. You can see it in any set of Ushuaia's pictures. Somebody says that it is the world's southernmost lighthouse, but that isn't right because of the Cape Horn lighthouse. May be Faro del Fin del Mundo was built before any more southern lighthouses and was the southernmost one in the past? I don't know.
Our amazing excursion was finished by a walk at one rather large island, where we saw some interesting plants and even a possible site of an ancient Aboriginal village. After that we returned in Ushuaia.