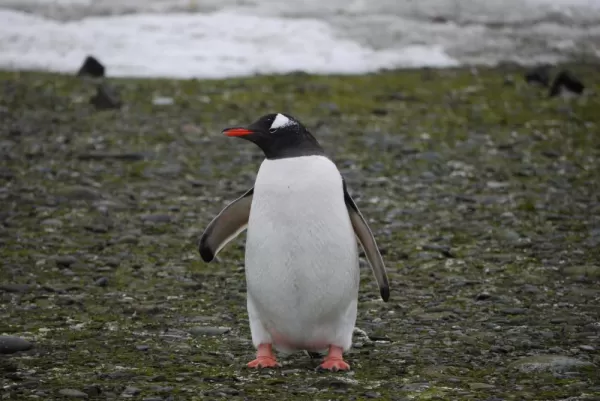 At morning we had waked up very early, well before a breakfast. The reason was a bird, which celebrated sunrise at our window. It was about 4 am local time, but my inner clocks showed 10 am Moscow time. My body needed for relaxing, but I couldn't sleep more. I made some exercises and waited for a breakfast, reading guidebooks.
Our hotel was placed in Palermo, a green region of Buenos Aires. We were very tired after yesterday, and decided to spend all day here, visiting parks and gardens. We had got good map of city, but it was difficult to recognize right directions, because of the wrong sun moving. I needed some time to understand that east is now from the right side of the sun, not from left, as usual.
The city was nice! It was late spring here. All trees were green and blossoming. Houses were picturesque, very different one from another. Beautiful flowers were seen in each window and on balconies.
The first our target was Japanese garden, and we found it inside a large park. This garden was created by Japanese community of Buenos Aires, and is a really peaceful place! Here is a large pond surrounded with trees, with some small waterfalls. Multi-colored fishes swam in the pond, and many interesting birds placed around it. We spent here a lot of time, sitting on benches, walking through picturesque bridges and enjoying by the fine morning. We visited here very interesting Japanese art exhibition, and, certainly, a Japanese restaurant. They have English version of the menu, so we managed to found a reasonable meals there. After Japanese garden we had attended a nice Zoo nearby therefrom and some other places. Buenos Aires was pleasant to us.