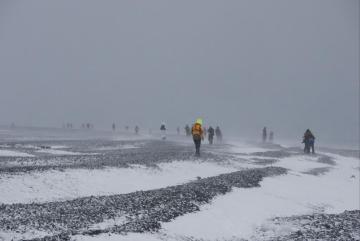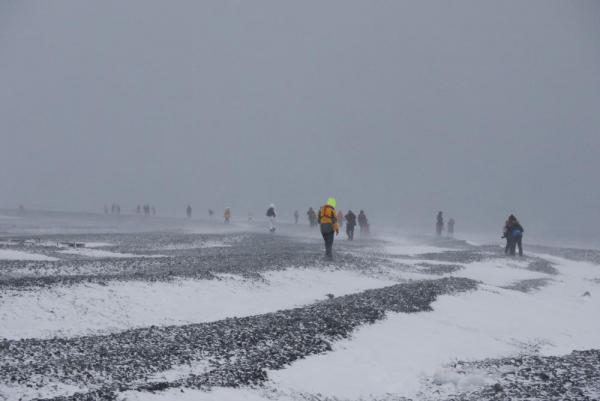 The idea for this trip came to us at the end of 2009. That year we had a very interesting trip through North India and the Himalayas. When we came back, my wife Natasha asked me if I had an idea about a next point to see. I said that Cape Horn would be a nice place to go after the Himalayas. I expected she would say that it is impossible, but I was not right. She agreed immediately, and we started to prepare this incredible travel.
But it was not so easy. Having read in the Internet a lot of guides and blogs, I learned that there are no regular passenger boat lines to that cape. The most convenient way I found was to use an Antarctic cruise ship if it has a stop at the cape. The choice was not hard. I chose the Ocean Nova ship. This ship had a stop with a landing at Cape Horn once during the season, on the way from Ushuaia, Argentina to the Antarctic South Shetland Islands.
I asked numerous Russian travel agencies about this tour, but they had no information about it. They offered many other cruises with Ocean Nova, but all of them were very far away from our target.
Fortunately, I found the Adventure Life website. They had all that I wanted, and I booked a five day Antarctic cruise immediately one year in advance. The cruise would start in Ushuaia, Argentina and finish in Punta Arenas, Chile. We have never been before to South America, and wanted to use the chance to see it while we were there.
We spent a whole year finding all the interesting places that were possible to visit on the way, choosing hotels, contacting transport companies, phoning to the other world's end, learning the Spanish phrase book and purchasing the most necessary things. As a result we prepared a grandiose four week travel of 21 thousand miles long, including 1000 km by boat to Antarctica and 2000 km through Patagonia by bus.
The year has passed very quickly, and the day of departure has come. Our adventures began.