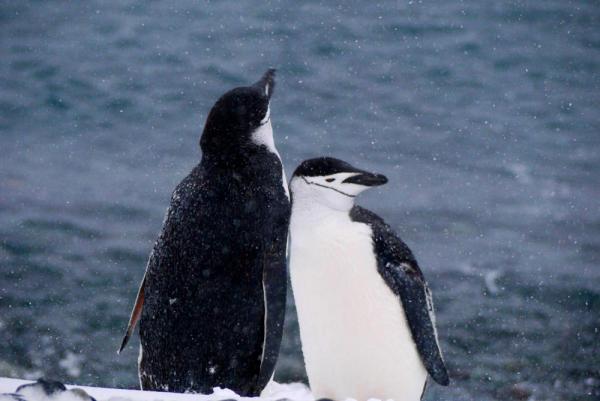 We flew to Buenos Aires from Moscow with flight change at London, and with an additional stop in San Paulo, Brazil. We started from Moscow Domodedovo airport exactly at time, and reached Heathrow, London well. Fortunately our plane to Buenos Aires was not delayed, and we boarded on time also. We had already prepared for launch, but the captain said we need to wait for a processing against icing. We had been waiting about forty minutes, and another twenty minutes were taken by the process. After that the captain said that the line to departure was very long, and we had to wait again. We were sitting in the plane and watching the runway. Planes were going up and down very often. Suddenly all stopped. Nothing moved in the airport. After a few minutes the captain informed us that the tower had lost control because the radio system was broken, and... of course, we have to wait. It took two hours to fix it. At last it was repaired and we flew away.
The night flight above the Atlantic was heavy. It was 12 hours long, and we have already been sitting in our armchairs for a good three hours before it started. We hoped to walk a little bit in San Paulo, but the stewardess disappointed us. She said, that this stop would be very short and we could not leave the plane.
Our plane reached San Paulo with a three and half hour delay. It was very hot there, and maybe that was the reason people were very slow. We spent two hours instead of the twenty minutes scheduled, watching strange operations with containers. And the whole time we were sitting in the plane.
But all things have an end. We landed in Buenos Aires after this 20 hour flight. We paid only for 15 hours, so additional five were a free present from British Airlines. But we were not happy. We reached our hotel at 5 pm local time, 34 hours after we left our home. Our hotel was small and nice, but the best thing we found there were a shower and bed. Nevertheless, we found the strength to go out and walk until the evening to adapt to local time.