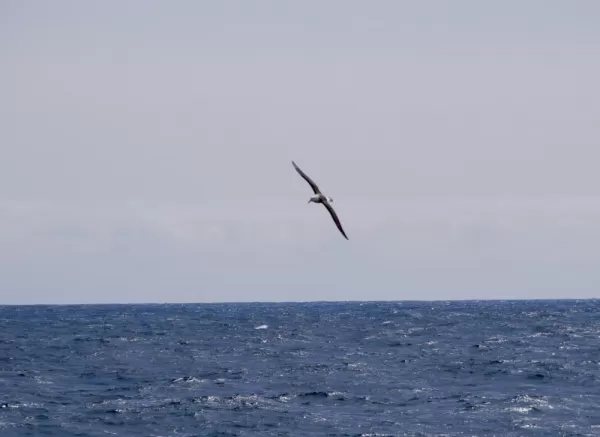 Today we had an wonderful trip by boat on lake Namuel Huapi to Port Blest. There was excellent weather and we saw many gulls flying over our boat.
Port Blest is a small landing stage inside a beautiful forest. We separated from our group and walked alone along tracks in the mountain jungle, rising two hundred meters along the Los Cantaros cascade of waterfalls to a beautiful mountain lake.
We had been sitting for a long time and looking at the water in this peaceful place. We were dissolved in the beauty and felt ourselves as a part of nature. We wouldn't return into civilization, but knew that our journey was ending.