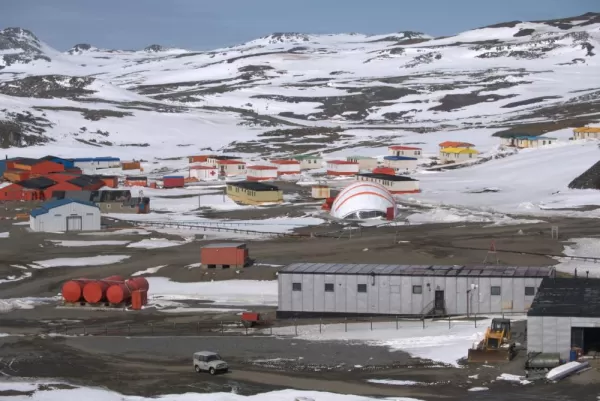 Raging wind shakes our ship. Something is squeaking on a deck and the snowstorm knocks on the window. I woke up in the hotel room. No ship, no decks. It was a dream. But the gale-force wind was real, our roof thundered and our house was near to fly out in search for happiness. The rain beat against the windows. No, it wasn't rain. It was a downpour, a wall of water. Nothing could be seen outside. No mountains, no hills, no landscape. Only water. It was impossible even to think about walking outdoors. And we stood in our room, and waited for the weather to change.
We had been sitting in our room until noon, reading about Sir FitzRoy, Charles Darwin and Francisco (Perito) Moreno on the Internet, and learned a lot of interesting things about them. The rain hadn't finished, but became weaker, and we decided to go out. We took all the waterproof clothes we had and went outdoors. We made a circle through town, and crossed a river by bridge. There was a plain track, and we went by it along a river.
In spite of rain and wind, we liked this walk. In any case it was better than sitting in the room. After some time I understood that our ''waterproof'' clothes are not enough waterproof for this rain. I got drenched to the skin, and Natasha said she was the same. We turned back. On the bridge we were met by wind, but we overcame it. At last we came to our room. We were absolutely soaked.
After a half an hour we luxuriated in the lobby of our hotel drinking coffee. We were dressed in dry clothes and firewood was burning in the fireplace. Here was warm and cozy. Only the landscape behind the windows was not the same as yesterday. No hills, no sky, and no Fitz Roy.